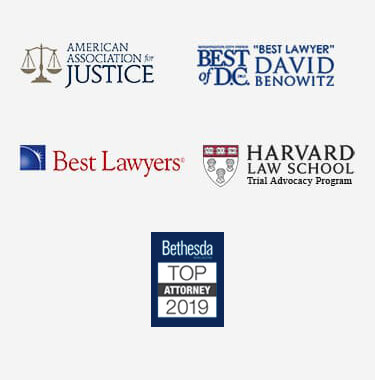 Charles County Personal Injury Lawyer
As devastating and unforeseeable an accident may be, the injuries a person sustains, as a result, can be just as traumatizing. For those with accidental injuries due to someone else's negligence, compensation for losses may be sought from the wrongdoer responsible. However, the injured party must timely and successfully file a personal injury claim against the negligent party to obtain financial compensation from them.
If you or someone you love has been involved in an accident or incident resulting from another's wrongful conduct has left you injured, speak with a dedicated attorney today. Your risk-free consultation could be just a phone call away, so do avoid further delaying your claim by calling to speak with a Charles County personal injury lawyer today.
Establishing Negligence in a Civil Injury Claim
If a person sustains injuries due to another's negligence, the wrongdoer may be held liable for damages. An injured party can seek to recover financial compensation by bringing a personal injury tort claim against the at-fault party.
However, the court presiding over a personal injury lawsuit will award damages to the plaintiff only if they can prove their injuries would not otherwise exist were it not for the defendant's egregious conduct. To establish negligence by the defendant, the plaintiff must satisfy each of the following elements:
Duty/standard of care: the defendant must owe the plaintiff a duty to conduct themself in accordance with a certain standard of care
Breach: the defendant must breach the duty they owe by failing to act in accordance with the appropriate standard of care
Causation: the breach of duty by the defendant must be the actual and proximate cause of the plaintiff's injuries
Damages: the plaintiff's injuries must result in the sustaining of damages by the plaintiff for which the defendant may be held liable
Due to the complex legal analysis required for a plaintiff to effectively make such a showing, obtaining a qualified litigator can be crucial for an injured party to succeed in their claim.
When to File a Personal Injury Lawsuit in Charles County
Under Maryland state law, a person who suffers negligently inflicted injuries has a limited amount of time to bring a personal injury claim to recover damages. If an injured party fails to bring their claim before the statutory deadline, they could lose their right to recovery. The time allotted to bring a tort action for injury will vary depending on the type of personal injury claim a case involves.
For instance, an injured party typically has three years from when they sustain their injuries to bring a claim under § 5-101 of Maryland Courts and Judicial Proceedings Code Annotated. However, for injuries from healthcare professional negligence, i.e., medical malpractice, the time to file is the earlier of either five years from when the injury is incurred, or three years from when the injury is discovered, as provided under Md. Code Ann., Cts. & Jud. Proc. § 5-109(a). To ensure the timely filing of a personal injury lawsuit, an injured party should seek a civil litigation attorney's services immediately following their injuring.
Learn How a Charles County Personal Injury Attorney Can Assist You Today
Whether an injury is as moderate as whiplash from a rear-end accident or is as severe as a broken back from a slip and fall, if another's negligence unequivocally causes the injuries a person sustains, they may be held liable for the damages as a result.
If you were recently injured in an accident and seek compensation for your losses, assistance from an attorney could help you obtain monetary damages. Call today to learn more about your case and what a Charles County personal injury lawyer could do for you.