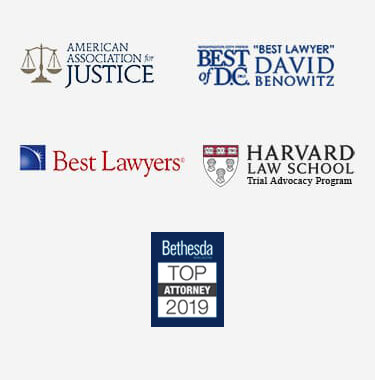 Calvert County Personal Injury Lawyer
When a person sustains severe injuries due to another's negligence, the extent of harm that results from the injuries, in conjunction with the amount of monetary damages that may be awarded, could vary significantly by case. However, one certainty among all personal injury cases is that the negligent party deemed to be at-fault for the plaintiff's injuries may be held liable for the resulting damages.
If you recently sustained accidental injuries due to the negligent conduct of another, you may be owed compensation for your losses. With help from a Calvert County personal injury lawyer, you could improve your chances of maximizing and obtaining a monetary damages award you deserve. Speak with a knowledgeable attorney today to learn more.
Statutory Limits on Time to File a Tort Claim in Calvert County
In a tort action, the amount of time a person has to file a personal injury lawsuit against the negligent party at fault is determined by the statute of limitations for such claims adopted under state law. Since there are multiple tort actions from which personal injury cases may stem, it is critical for those who sustain extensive or severe accidental injuries to consult an attorney right away to ensure the timely filing of their injury claim.
In Calvert County, an injured party typically has three years from the date they incur their injuries to bring a claim for damages against the negligent party, as provided under § 5-101 of the Maryland Courts and Judicial Proceedings Code Annotated. For specialized types of personal injury claims, such as claims for medical malpractice, the time an injured party has to file may range from three to five years under Md. Code Ann., Cts. & Jud. Proc. § 5-109(a), depending on the circumstances.  
Bodily Injuries Often Sustained in Negligence Cases
A personal injury claim can arise from any number of accidents and incidents that occur due to another's negligence. The types of physical injuries that civil injury cases often involve, but are not limited to, are the following:
Abrasions and lacerations
Traumatic brain injuries (e.g., blunt force trauma, concussions, etc.)
Fractures
Spinal injuries
Musculoskeletal injuries (e.g., whiplash, sprains, strains, etc.)
In severe personal injury cases, the bodily harm an accident victim sustains could cause serious, irreparable damage. For those who have been left in critical condition due to their accidental injuries, the aftereffects they suffer can be devastating for them and their loved ones. An experienced civil litigator could seek to recover monetary damages adequately compensating an injured party given the severity and extent of their negligently inflicted injuries.
Find a Qualified Calvert County Personal Injury Attorney Today
Regardless of how severe an injury is or the extent of harm it causes to an injured party, if an injury results from another's negligent conduct, the wrongdoer responsible may be held liable for any resulting damages. For an injured party to give themself the best chance to succeed in their claim, they should consult an attorney before filing a personal injury lawsuit.
If you or a loved one were recently injured in an accident and seek to recover compensation for your losses, the help you need may only be a simple phone call or email away. To get your case started, reach out to schedule a consultation with a qualified Calvert County personal injury lawyer today.