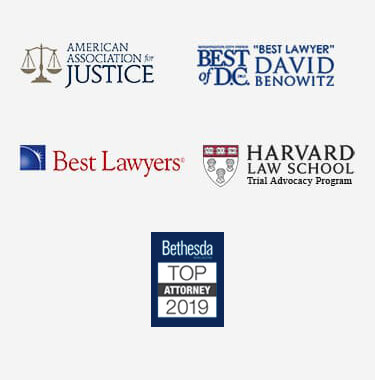 Damages in Maryland Wrongful Death Actions
Generally speaking, damages are the compensation awarded by a judge or jury for a wrongful death claim. A wrongful death claim in Maryland civil court ultimately results in a judgment or financial award against the at-fault party. These cases can be very emotionally intense and legally complex, which is why the guidance of an experienced Maryland wrongful death lawyer is incredibly valuable. The knowledge that a lawyer accumulates in their years of practice cannot be replicated.
Common Types of Damages in Maryland Wrongful Death Cases
Damages are hard to define, and that is why it is imperative for the surviving family to hire an experienced wrongful death attorney who has handled claims in Maryland before. He or she can advise the family members on the proper method of recovery and what compensation should be expected based upon the facts of that individual case. Ultimately, determining damages is a personalized process that depends on the facts and circumstances of each case.
Typically, it is the surviving spouse or immediate family members who initiate a wrongful death claim in Maryland. A wrongful death claim allows for the surviving family members to recover damages for the death of a family member. Conversely, a survival action allows for the decedent's estates to recover the damages the decedent would be entitled to recover had he/she not died.
Economic Losses
The role of economic damages is pretty straightforward in a wrongful death action. The term "economic damages" describes the objective financial liabilities incurred by the decedent, including income lost due to the death of a family member and/or the loss of financial contribution to the household by the decedent for everyday expenses, school tuition, medical bills, etc.
Non-Economic Losses
In wrongful death cases, there are general categories that exemplify the types of non-economic damages that are compensable.
Grief is one such term that is used to describe the sadness and emotional loss suffered by immediate family members. Generally speaking, the grief that someone deals with due to the loss of the loved one is compensable under the theory of recovery.
The same is true for the terms affection, love and companionship. These terms are typically used in the family context with the loss of a spouse or parent. Because someone is deceased, he or she is no longer able to share love and affection with immediate family members. The court has determined this as appropriate grounds for recovery.
Similarly, society is a general term that refers to the companionship of a family member during the course of everyday life. As with the other terms, the court has determined that a loss of society is compensable in a wrongful death case.
While these terms may seem pretty straightforward and clear to a layperson, opposing sides will always try to find arguments to negate a person's case for non-economic damages.
Dealing With a Wrongful Death Claim
Wrongful death cases typically stem from traumatic events. Family members are confronted with innumerable decisions, expenses and questions that they may not have fully anticipated.
When these cases arise, family members are often confronted with significant bills for medical expenses incurred by the decedent and possibly the cost of a funeral. Additionally, the family might be dealing with a sudden loss of financial contribution to the household. In essence the family's income is lower and the costs are higher, all within a relatively short period of time. There's also the emotional aspect of the case; family members are dealing with all of these expenses while grieving for the loss of a loved one.
Role of Compassion in Wrongful Death Cases
The Maryland barred attorneys at Price Benowitz have handled many wrongful death cases, and are always conscious of the emotional state of the surviving family. Oftentimes, a wrongful death case stems from a very sudden and traumatic occurrence resulting in the shocking loss of a loved one.
Working With an Experienced Maryland Attorney
It is important for families to work with an experienced Maryland wrongful death attorney because wrongful death claims and survival action claims are not the same as typical personal injury claims. There are unique issues that arise regarding the investigation of the claim, the evaluation of liability and the probable compensation.
In a typical personal injury case, a person simply presents medical bills to the other side, along with a request for damages as a result of pain and suffering. But with wrongful death claims, you have a whole different set of both economic and non-economic damages. It really is important for anyone involved in a wrongful death case to obtain a trusted and experienced wrongful death attorney in Maryland.
How a Lawyer Can Help
Wrongful death cases can often take a toll on the surviving loved ones filing the claim. Not only are they suffering through the loss of a loved one, they now also have to take on the burden of an arduous civil case that has the potential to go in many different directions. While a Maryland wrongful death attorney may not be able to take away any pain and suffering, they can work to make sure that a person's survivors receive some peace of mind. Although money cannot ever compensate for the loss of a loved one, it can still serve a certain type of comfort and assurance.
An experienced attorney can help surviving family members evaluate their claim and provide information regarding the broad range of damages that they are entitled to recover. These types of claims can be tricky based upon the facts of each individual case, so it is really important for the family to seek an experienced wrongful death attorney to evaluate the claim and explain the likelihood of recovering damages.