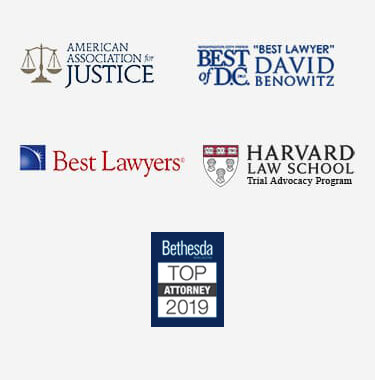 Maryland Wrongful Death and Construction Accidents
The construction industry has long been known as one with a high rate of serious injury and fatalities due to the hazardous nature of the work. Because of this, there have been a number of state and federal regulations and laws passed to protect construction workers in Maryland. Despite these efforts, however, construction work sites remain one of the most dangerous work sites and result in a number of deaths each year.
If you have lost a loved one due to a fatal construction site accident in Maryland you will want to consult with a dedicated wrongful death attorney to determine if you have cause to file a claim. This applies to those who are killed working on construction sites, as well as passersby and others who have suffered fatal injury for being in close proximity to a construction site – such as walking or driving past a construction site or visiting such a site.
Why is the Construction Industry So Dangerous?
The actual number of deaths in the building industry often exceed those seen in other industries. According to the Centers for Disease Control (CDC) Construction workers incurred the most fatal injuries of any industry in the private sector in 2009, though the CDC notes that the overall number of construction-related deaths dropped in 2009 and 2008. Unfortunately, it does not appear that improved safety standards led to the drop in deaths, as the CDC notes, "With this decrease, private sector construction fatalities are down by more than a third overall since peaking in 2006. Economic conditions may explain much of this decline – the total hours worked in construction also went down 17 percent in 2009 and 10 per cent the year before."
In addition to the fatalities, thousands of construction workers become seriously injured all across the United States due to dangerous work site conditions. There are a number of different reasons for this, including employer negligence and faulty equipment.
Liability in Construction Accidents in Maryland
Due to the different parties that have control of different aspects of any construction job, and the various types of potentially dangerous equipment used on construction projects, a wrongful death civil claim stemming from a construction accident may involve a number of responsible companies and individuals. Those who may be liable for the death of your loved one may include, but are not necessarily limited to:
The owners of the construction site
Design engineers and architects
Contractors and the sub-contractors
Construction machinery manufacturers
Insurers for all parties listed
Maryland Wrongful Death Compensation
Family members – e.g. spouses, children, parents, siblings and, in certain cases, other financial dependents — can seek civil justice for the death of a loved one in Maryland. There are two different types of claims that can be pursued: Survival Claims, which apply to a period of time in which the victim initially survived their injuries and suffered before finally succumbing to the injuries, and Wrongful Death Claims. Damages include economic and non-economic losses. Economic damages are things like medical bills and lost wages, including projected future wages the victim would have earned had they survived. Non-economic losses include funeral and burial arrangements, the loss of a companion, and grief and mental pain and anguish caused by the death.