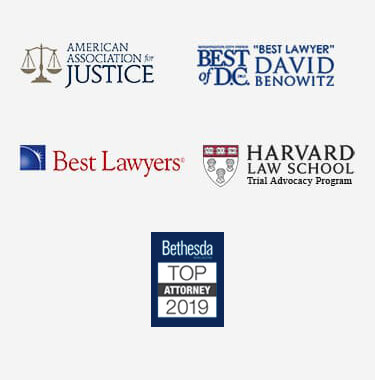 Maryland Metro Accident Lawyer
If you are injured in a Metrobus or Metrorail accident, it is important that you contact a Maryland metro accident lawyer so you can draw upon skill and experience to help protect your rights and receive fair and reasonable compensation for any injuries you suffered as a result. MD metro accident attorneys at Price Benowitz also handle car accident cases.
WMATA

The Washington Metropolitan Area Transit Authority (WMATA) was created through a compact among the governments of the District of Columbia, Virginia and Maryland.
The governments of these states and districts combined their resources to form the WMATA, which has oversight for the rapid light rail transit service called the Metro and the fixed-route bus service known as Metrobus. Both modes of public transportation services provide quality transportation options to hundreds of thousands of people every day as they travel to and from work, school, errands, and social activities.
Consequently, a large section of the population relies on these valuable bus and light rail services as a primary mode of transportation. However, metro platforms may be dangerous or improperly maintained, and buses must navigate busy highways and crowded streets, where accidents often occur.
Metrorail Derailment
Most of the Maryland residents who rely on the Metrorail for their day-to-day transportation needs enjoy a smooth ride and get to their destination safely and in a timely manner. Unfortunately, from time to time, WMATA accidents happen, and they often result in serious injuries and sometimes fatalities. Each public transportation accident is unique, and causes vary from incident to incident.
However, certain behaviors and situations that can lead to accidents are more common than others, including:
Faulty equipment
Operator fatigue
Poor maintenance
Excessive speeding
Improperly switched lines
Due to the large number of passengers, the shortage of adequate seating, and the lack of safety restraining belts, commuters involved in these accidents often experience extensive injuries.
Bus Accidents
Bus accidents cause serious injury not only to passengers on board, but to also to individuals in other vehicles that are on the road. There can be many reasons for bus accidents, including the following:
Falling asleep at the wheel
Poorly maintained equipment
Traveling at excessive speeds
Driving under the influence of drugs or alcohol
Drifting between lanes
Improperly pulling over to the side of the roadway
Failing to signal when changing lanes
Driving too fast for weather conditions
Sometimes, pedestrians who are walking or riding bicycles are also injured in these accidents.  If you or a family member has been involved in a public transportation accident, it is important that you obtain a Maryland Metro accident lawyer to ensure that you receive the compensation you deserve.
Establishing Liability for the Accident
Any public transportation accident case carries with it distinctive challenges. Consequently, litigating against local government transit authorities is far different from suing a negligent driver of an automobile or an insurance company.
It is important to note that whether you are an injured driver, a passenger in a vehicle struck by a bus or commuter train, a party on the street who is the victim of the accident, or an injured pedestrian or bicyclist, you are subject to the same filing requirement as if you were a passenger on the bus or train.
Contacting an Attorney
It is important to confer with an experienced Maryland personal injury lawyer.  The governmental bodies that become defendants in these cases, such as WMATA, are self-insured, which means they are responsible for paying their own claims. This creates an additional layer of bureaucracy to deal with and makes the process of resolving a claim with WMATA and other government agencies increasingly difficult. You need to secure the services of a Maryland Metro accident lawyer with the experience and diligence to work through the layers of red tape.
Your attorney must understand the various rules that apply to governmental liability, including strict deadlines for notices and knowledge of the special exemptions that may be involved in the case and other pitfalls.
Regardless of your situation, if you have been injured in a mass transit accident or have lost a family member in one, speak to a Maryland Metro accident lawyer with experience negotiating favorable settlements for his or her clients and the preparation of cases for litigation in court. Call our firm today for your free, no-commitment consultation.