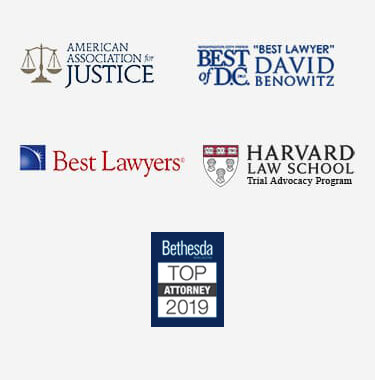 Howard County Medical Malpractice Attorney
If you or someone you love have suffered a personal injury due to medical negligence at Howard County General Hospital, in an Ellicott City medical facility, or by any health care provider in the county, the experienced Howard County medical malpractice lawyers at our firm can help you fight for the compensation you need for the fullest physical and financial recovery.
If you are suffering from an injury or illness, you expect the hospitals, doctors and medical professionals diagnosing and treating you to provide a level of care that meets professionally accepted standards. You expect your physician to carefully pay attention to your symptoms and your medical history when making a diagnosis. You expect that he or she will be fully trained in the use of medical devices and technologies used in your treatment. You expect everyone involved in your care plan to communicate effectively with each other and with you to ensure the best possible outcome from your treatment. Unfortunately, the number of people whose health care providers fail to uphold a standard level of care is staggering.
Call the Howard County medical malpractice lawyers at our firm today to complete your free consultation and take the first step toward filing your injury claim.
Medical Malpractice Defined
Many people think medical malpractice cases stem from any mistake that a medical professional may make. Speak with a Howard County medical malpractice attorney to learn more about the basics. There are several definitions for medical malpractice:
"Professional negligence by act or omission by a health care provider in which the treatment provided falls below the accepted standard of practice in the medical community and causes injury or death to the patient."
"Improper, unskilled, or negligent treatment of a patient by a physician, dentist, nurse, pharmacist, or other health care professional."
"A negligent act or omission by a doctor or other medical professional results in damage or harm to a patient."
Key in every definition, however, are two crucial elements: negligence and harm. A harmless error would not be compensable under the law, and a poor medical result or lack of full recovery does not constitute malpractice if it was not the result of medical negligence. In most cases, medical malpractice is demonstrated by evidence of four criteria:
The medical professional owed a duty of care,
The medical professional failed to provide the professionally accepted standard of care,
The patient was injured or suffered harm,
The injury or harm was the result of the medical professional's negligence or violation of the applicable standard of care.
Filing a Medical Malpractice Claim
If all of these elements are in place, a Howard county medical malpractice lawyer can help a victim of negligence prove his or her claim, working to negotiate an appropriate settlement out of court or aggressively pursuing a favorable judgment at trial. Medical malpractice compensation may include medical expenses, lost wages and benefits, pain and suffering, funeral and burial expenses, loss of consortium, and, in some rare cases, punitive damages.
Many people believe that there are countless frivolous malpractice suits for every legitimate claim; however, the opposite is true. Some estimates show that claims are filed in only 1% of medical malpractice occurrences, and an report shows that during 2004-2006, there were approximately 200,000 American Association of Justice fewer medical malpractice payouts than deaths due to preventable medical error.
If surgical mistakes, diagnosis error, medication mistakes, emergency room errors, or other preventable medical errors have harmed you or your loved one, you are likely entitled to compensation from those liable for your suffering. A medical malpractice attorney can provide the skillful representation necessary to get you the compensation you need and deserve. Their office will also conduct in-depth investigations into your claim to help you build a case.
Types of Medical Negligence and Malpractice
Physician Error: fatigue, depression, burnout, lack of communication, lack of training
Hospital Mistakes: insufficient staffing, poorly designed facilities, inadequate reporting systems
Surgical Mistakes: amputation error, surgical tools left inside a patient, wrong site surgery, wrong patient surgery, unwarranted or unnecessary surgery
Diagnosis Error: misdiagnosis, delayed diagnosis, or failure to diagnose a medical condition
Medication Mistakes: prescription error, overdose or dosing errors, dangerous drug interactions, drug administration error
Birth Injury: traumatic brain injury, facial paralysis, cerebral palsy, brachial plexus injury or Erb's palsy, delayed c-section, medication error, inadequate monitoring of baby or mother, failure to detect fetal distress
Whenever a medical caregiver fails in his or her duty to provide a professional standard of care, whether that failure is the result of an act or omission, the health care provider has committed medical malpractice if the patient suffers injury as a result of the professional negligence. When a preventable medical error causes injury or death, the victims of negligence have the right to pursue financial compensation from those liable for their suffering.
Speak with a Howard County Medical Malpractice Lawyer
If your medical treatment has done more harm than good, if you have been injured by a medical professional's negligence, or if you are grieving the wrongful death of a loved one due to medical malpractice, call our firm to speak with an experienced Howard County medical malpractice lawyer. We are committed to providing effective personal injury and wrongful death representation in Howard County medical malpractice cases. Call today to see how we can help.