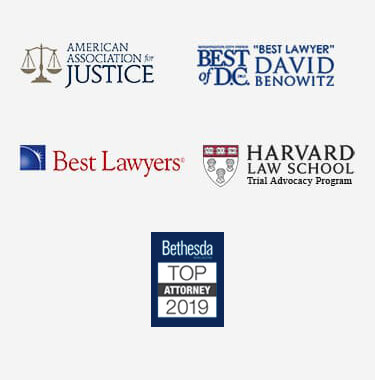 Howard County Medical Malpractice Cases: Investigations
If you believe that you're the victim of medical malpractice, the first thing you should do is try to collect your records from the doctor you believe committed medical malpractice and go to another doctor for a second opinion as to what you believe the first doctor did incorrectly. You should then speak with an experienced Howard County medical malpractice lawyer and provide that attorney with a copy of the records from the defendant doctor In addiction, provide the lawyer with any records from other doctors who have treated you for your injuries, or who have provided a second opinion on the treatment provided by the first doctor. The sooner you seek a second opinion and/or speak with an experienced Howard County medical malpractice attorney the sooner you will be able to determine if you have a viable claim. In these cases there are strict statute of limitations.
Process of Howard County Medical Malpractice Investigation
The first step in any Howard County medical malpractice case is to conduct an initial interview with the client and gather all available medical records from both the defendant doctor or hospital as well as any second opinions or subsequent treating medical records from health care providers who are treating the injuries caused by the alleged malpractice of the first doctor/hospital. Upon reviewing all of the pertinent medical records a medical malpractice lawyer in Howard County will want to conduct an extensive and thorough interview with the injured party. For example, the lawyer and investigators will walk through that person's entire medical history as well as any relevant family history involving the same or similar diseases at issue in the medical malpractice case. Then you will want to conduct research on the defendant doctor to see if there are any other past or current complaints of medical malpractice against him/her. Your next step will be to screen and hire a medical expert in Howard County that will support your theory of the case. You will need to retain a medical expert to file the certificate of merit and report with the health care alternative dispute resolution office.
You will want to retain an expert who practices in the same field of medicine that the defendant doctor practices in. If the defendant doctor is board certified in a particular specialty, then you will want an expert who is also board certified in that particular field.
Evidence That Comes Into Play
For liability, you will need evidence to establish the accepted standard of care. You can do this with testimony and reports from your medical expert witness as well as pertinent peer reviewed medical literature and texts. In order to prove that the defendant doctor in Howard County deviated from that accepted standard of care you will largely use the medical records from the defendant doctor or hospital.
Then you will need to prove damages, the evidence you will need to prove your damages will be the medical records from all of the treating doctors you have seen for your injuries that were caused by the defendant doctor. You will use the testimony of the plaintiff and non-expert witnesses to show how your life has been affected by the injuries you sustained from the treatment provided by the defendant doctor. If you have sustained permanent injuries you may need to employ a life care planner or economist to determine the long term effect on your injuries will have on the rest of your life.