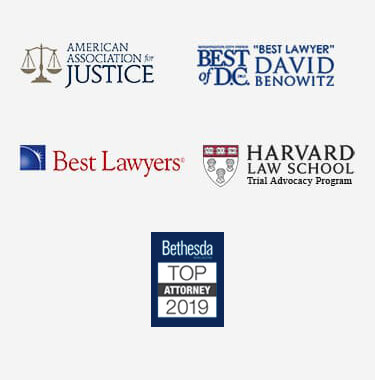 Maryland Failure to Pay Overtime Lawyer
We know overtime payments can constitute a valuable part of your compensation package. They also are especially important in ensuring that you are properly compensated for spending extra time on the job.  Because of this, an employer's failure to pay overtime is a serious problem that a Maryland failure to pay overtime lawyer can work to correct.
You deserve to be compensated for your work as promised, and a seasoned FLSA lawyer could advocate on your behalf to ensure you receive every dollar to which you are entitled.
Maryland Overtime Law
Employees who work more than 40 hours per week are generally entitled to receive overtime in the form of time and a half pay.  Entitlement to overtime is calculated on a weekly basis, so the determination of hours worked per day is not part of the calculation.
A Maryland failure to pay overtime lawyer will explain that certain exemptions do apply to an employer's duty to pay overtime, including:
Salaried employees. If an employee who receives a salary, rather than an hourly rate, works more than 40 hours per week, the employer is not required to pay overtime unless the employer explicitly promises to pay overtime.
High-Income Employees. Employees with income that exceeds a certain threshold level may be exempt from Maryland's overtime rules.
Employees with job duties that are considered "high level," such as executive or administrative functions, may be exempt from Maryland overtime rules.
A claim for failure to pay overtime in Maryland must generally be brought within a two-year statute of limitations period in order to proceed.
Additional Overtime Exemptions
Maryland's overtime laws can be confusing, and an experienced Maryland failure to pay overtime attorney will understand the specific exemptions that apply under Maryland law.
In addition to the traditional exemptions, employees of certain specifically enumerated establishments, including bowling alleys, movie theaters, hotels, motels and gas stations are exempt from the overtime rules. However, nurses cannot be required to work overtime except in certain circumstances where an emergency that could not have been reasonably anticipated may require overtime.
Maryland law also exempts employees of the following types of businesses from the overtime rules:
Small restaurants with a gross income of less than $250,000,
Amusement-type businesses that operate for less than seven months of the year,
Summer camps, with respect to employees that do not perform administrative-type duties.
Interaction with Federal Law
The Fair Labor Standards Act (FLSA) applies to provide overtime rules.
The FLSA has its own set of exemptions, and under some circumstances exempts the following types of employees from the overtime rules:
Outside salespeople,
Certain professionals, including CPAs, attorneys and doctors in practice,
Executives,
Managers, and
Administrative staff.
A complaint for failure to pay overtime can be made at the state level, through the Maryland Department of Labor, Licensing and Regulation, or at the federal level through the U.S. Department of Labor.
Speak with a Maryland Failure to Pay Overtime Attorney Today
As outlined above, Maryland's overtime law is nuanced and contains many extremely specific exemptions that a Maryland failure to pay overtime lawyer will understand. An attorney could evaluate your case to determine whether you are properly entitled to overtime and will determine whether it is more advantageous to pursue a claim at the state or federal level.
Because of the relatively strict timeline for filing a complaint, it is important to contact a lawyer as soon as you discover you have been improperly compensated.