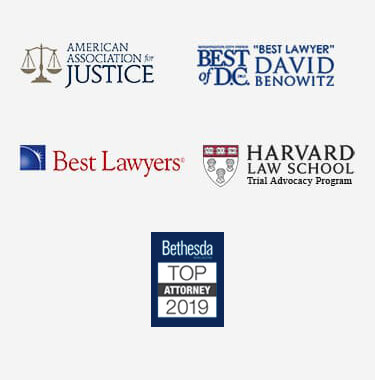 Maryland Lien for Unpaid Wages Law
Does your employer owe you wages that they refuse to pay? If so, you may have rights under the Maryland Lien for Unpaid Wages law. You may benefit through professional advice from an experienced FLSA lawyer. Numerous complex federal, state and local laws govern the employment relationship and strict time limits often apply.
If you seek a better understanding of your employment rights and your options for enforcing them, contact our offices as soon as possible to learn more about how a skilled advocate could help with your case.
What is the Maryland Lien for Unpaid Wages Law?
The Maryland Lien for Unpaid Wages law became effective in 2013. Under the law, an employee who has not been paid all wages due and owing them can file a lien against real and/or personal property of their employer.
A properly filed lien prevents the employer from selling the property until it pays the wages that prompted the lien. If an employee effectively pursues a lien, they may be about to require the sale of the property to generate the funds to pay the owed wages.
Although this law can be an important tool for anyone who is owed unpaid wages, employees seeking to use it need to be aware of its requirements and proper procedures for pursuing a lien for unpaid wages.
To be effective, there must be a legitimate and good faith reason for claiming that the employer owes unpaid wages. If a court finds that a wage claim was frivolous or without a reasonable basis, it can force the employee to pay the employer's attorney's fees.
An accomplished attorney could help assess the strength of an unpaid wages claim and advise about whether to file a lien for unpaid wages.
Procedures for Filing a Lien for Unpaid Wages
The first step to file a lien for unpaid wages is to give proper and timely notice to the employer. Once the employer has received notice, it has 30 days to file a dispute to the claim through a complaint filed in the county circuit court where the subject property is located.
The second step is to "establish" the lien. This is automatic if the employer does not object to the lien, but if there is a dispute, then a lien can only be established with a court order.
This requires the employee to comply with numerous legal requirements including proving that the underlying claim for unpaid wages. This stage may involve additional legal filings and court appearances.
If successful to this point, the final stage is to record the established lien within 180 days. At this point, the lien becomes enforceable against the employer and the employment can force payment through the sale of the subject property.
At all stages, the law imposes certain formal requirements. Anyone wishing to effectively pursue a Maryland lien for unpaid wages should seriously consider retaining qualified legal counsel.
Getting Help with Your Unpaid Wages Claim
In addition to the Maryland lien for unpaid wages law, there are numerous other possible actions that an employee can take when their employer is refusing to pay them properly.
Often an employer that violates one law may run afoul of others. If you have problems with your pay or other employment concerns, an experienced employment lawyer could be an important resource.
Your lawyer could consider your circumstances, estimate the amount of wages or other compensation that you may be due, and suggest appropriate actions to take. Contact us today to learn more about how a seasoned unpaid wages lawyer could help with your case.