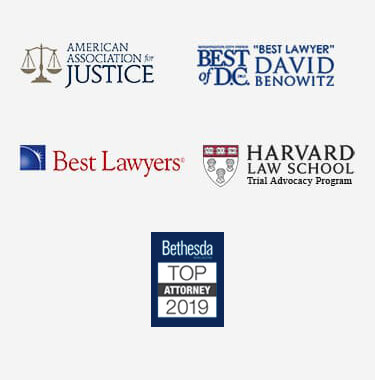 Maryland ERISA Disability Application Process
When a person is injured on the job, it is often the case that they can file a workers' compensation claim to cover their expenses and recovery until they are able to get back to work.
However, sometimes injuries occur away from the workplace and still keep people from working. In these situations, the employee can file a claim for Long-Term Disability benefits with their insurance company.
These claims are known as ERISA claims and are named after the law that regulates how such benefits legally must operate.
If you are injured and require Long-Term Disability coverage, contact an experienced ERISA lawyer who can walk you through the application process.
Specific Requirements for ERISA
When submitting a claim for Long-Term Disability benefits to an insurance company, workers must meet the specific requirements that are laid out in that insurance company's policy. To qualify for Long-Term Disability under ERISA, regardless of one's policy, the worker must be shown to have a debilitating injury or illness.
This can include Parkinson's disease, severe hearing impairment, multiple sclerosis, diseases that affect the immune system, and any other illness that causes a person to be unable to work in their usual capacity.
It is important to read through and understand the terms of one's insurance policy, however, as each policy may have different deadlines for paperwork that needs to be filed.
With help from an experienced ERISA disability attorney, clients can ensure that they craft a claim that meets all of their insurance company's requirements.
What if the Claim is Denied?
In some cases, a claim for ERISA Long-Term Disability benefits may be denied by the insurance company even when the worker has met all of the application requirements.
If the worker feels that they have been wrongly denied, they must file a complaint or administrative appeal to their insurance company typically within 180 days.
This step must not be forgotten, because failing to submit an appeal in the appropriate time-frame may mean that the worker is rendered unable to bring the false denial claim to court.
If the insurance appeal does not result in an overturning of the denial, it may be time to file an official legal claim against the insurance company for breach of contract. A knowledgeable Maryland ERISA attorney can help clients make that decision.
How Long Do I Have to File a Claim in Court?
The Employee Retirement Income Security Act (ERISA) does not state a statute of limitations on filing claims against an insurance company that has unlawfully denied workers coverage. Instead, the law directs workers to use the breach of contract statute of limitations in their state. In Maryland, this statute of limitations is three years.
However, the precedent in these cases allows the individual insurance policy's statute of limitations to take precedence. In other words, a worker's insurance policy may stipulate an earlier deadline for filing a claim.
It is imperative that workers bring their policy information to a qualified ERISA attorney as soon as they are denied so that they can begin pursuing legal action within the appropriate time-frame.
Get Help with the Maryland ERISA Disability Application Process
Whether or not you are afforded the Long-Term Disability benefits provided by your insurance company can make the difference between comfortably recovering from your injury or illness and dealing with immense stress.
Instead of going through the process alone, contact a skilled Maryland ERISA disability lawyer today.
They can help you make sure that you meet all of the requirements stipulated by your insurance policy. If you are denied coverage, they can ensure that you file all appeals or legal claims in time to retain your right to a fair hearing.