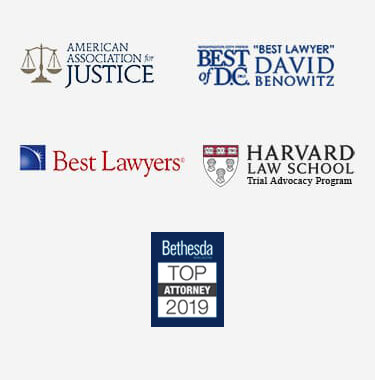 Qualifying for ERISA Long-term Disability Insurance in Maryland
For many individuals, having ERISA long-term disability insurance is important for peace of mind, especially if they have families to support. This is because long-term disability insurance covers an individual's costs if a serious disability or illness prevents them from working for an extended period of time.
When you are suffering from a debilitating injury or disease, finding out if you are actually eligible for ERISA long-term disability benefits can be an overwhelming process. Fortunately, a knowledgeable ERISA attorney could help you navigate complex laws about qualifying for ERISA long-term disability insurance in Maryland to make sure you get everything you and your family is entitled to.
What is ERISA?
While it is possible for individuals to purchase private long-term disability insurance, most individuals obtain this type of insurance as part of their employee benefits package. The Employee Retirement Income Security Act (ERISA) of 1974 regulates this type of insurance provided by employers, including setting minimum standards and ensuring that individuals receive all of the benefits they were promised.
Long-term Disability vs. Workers' Compensation
Even though ERISA long-term disability insurance and workers' compensation may seem similar on the surface, they are in fact very different. Legally required in Maryland, workers' comp provides coverage if an individual is hurt in a work-related accident. In these cases, individuals may receive compensation for lost wages and medical expenses.
Long-term disability, on the other hand, pays out a portion of an individual's salary if they cannot work due to an illness or injury. This insurance is typically purchased as part of an employer's group policy and employees may or may not contribute to premiums by paying a portion out of their paycheck. Unlike workers' comp, long-term disability does not normally cover workplace accidents and injuries.
Qualifying for ERISA LTD Insurance in Maryland
In Maryland, the extent of the disability–not the cause–is what matters when qualifying for ERISA long-term disability insurance in Maryland. For example, the following disabling conditions may qualify an individual for long-term disability:
Vision loss
Herniated disc
Multiple sclerosis
Parkinson's disease
Arthritis
Crohn's Disease
Traumatic brain injuries
Cancer
Heart failure
Other conditions/injuries affecting mobility, speech, hearing, or the immune system
It is important to understand that many LTD policies require a waiting period (typically 80 to 180 days) between the time an individual became disabled to when they qualify for benefits.
Long-term Disability Exclusions
Some LTD policies may exclude individuals with pre-existing conditions or specific illnesses and injuries (such as drug abuse, alcoholism, mental conditions, etc.). Other conditions like depression or fibromyalgia may only be covered for 24 months. Check with an ERISA attorney to find out more about qualifying for ERISA long-term disability insurance in Maryland.
Find Out More About ERISA Long-term Disability Insurance in Maryland
For help finding out if your disability or illness qualifying for ERISA long-term disability insurance in Maryland, contact an ERISA lawyer as soon as possible. We can help you apply for disability insurance benefits, understand your policy's definition of disability, and make sure you are meeting critical deadlines.
A lawyer can also provide unparalleled assistance when an ERISA claim is denied, fighting for what you are owed and making sure you have a solid financial footing while you focus on recovering from your disability.