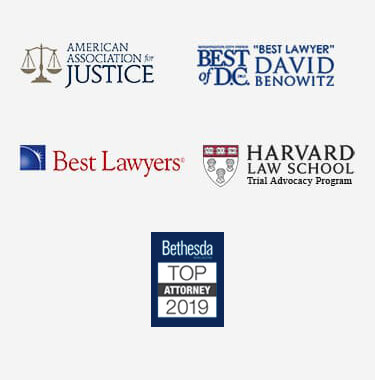 Maryland ERISA Disability Claim Denial Lawyer
Becoming disabled and being prevented from working and earning an income is a devastating loss in a person's life. If they are denied a claim for disability benefits through their insurance company, that devastation can turn into desperation. However, if you have been disabled and are denied your benefits, you are not alone.
The Maryland Department of Insurance estimates that there are more than 1,500 insurance companies operating in the state, and 80% of disability denial claims fall under the 1974 Employee Retirement Income Security Act (ERISA).
Contact a skilled attorney today. A Maryland ERISA disability claim denial lawyer as soon as possible to explore your litigation options.
Reasons For Claim Denial
Unfortunately, ERISA allows insurance companies to be quite strict about their benefit application procedures. In some cases, a person may have been denied because they failed to meet the specific requirements of their insurance policy, such as filing paperwork within a certain time-frame or providing the correct paperwork. A person may be denied if the insurance company believes that they did not provide enough evidence of their disability.
No matter the reason given for a person's denial, they should look to a knowledgeable ERISA disability claim denial attorney who can explain the situation and advise them on any legal action that should be taken.
Is Being Approved for Social Security Disability Benefits Evidence of Disability?
If a person has been approved for Social Security benefits, that does not necessarily mean that their insurance provider must approve them for Long-Term Disability benefits. However, new policies from the Department of Labor Regulations stipulate that the insurance company's claim administrator must now provide appropriate reasons for disagreeing with the Social Security Administration's assessment of the disabled person.
In other words, the company has to explain why they decided to deny the person's claim when it was accepted by the Social Security Administration.
Though this can mean fewer frivolous denials in the future, it may be the case that a person's claim meets the requirements for Social Security Benefits, but not the stricter requirements of their insurance policy.
A knowledgeable Maryland ERISA disability claim denial lawyer can help people discern whether the reasons given by the insurance company are insufficient and should be fought in court.
Steps for Filing a Disability Denial Claim
All claims that deal with the federal ERISA regulations must be filed in a federal district court. In Maryland, there is only one federal district court, so all ERISA claims must be brought there. Additionally, it is important that a denied person request a copy of both their insurance policy and their own claim file.
These contain important information on the specific requirements of their insurance company as well as the steps they took to apply for benefits, and such information can be invaluable to a Maryland ERISA disability claim denial lawyer. It may help to bring along information from doctors or medical professionals that give evidence of the person's disability.
Let a Maryland ERISA Disability Claim Denial Attorney Assist You
The sooner a denied person contacts a Maryland ERISA disability claim denial lawyer, the sooner the case can proceed and the possibility of receiving benefits can come to fruition.
If you have been denied your disability claim, contact an ERISA disability claim attorney with experience handling denial appeals.