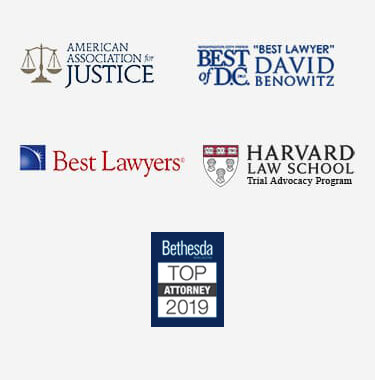 Rights Under ERISA Law in Maryland
As an employee, you work hard for your benefits. If an unfortunate situation occurs where you become ill or injured badly enough to become disabled, you may need to count on your disability insurance coverage. Regardless of whether you get hurt or sick, your pension plan can always act as a financial cushion.
On occasion, an employee's long-term disability or medical benefits will be denied by an employer or insurance company. As a result, employees can find themselves in a precarious financial situation.
When this occurs, it is highly advisable to consult with a skilled attorney who could protect your rights under ERISA law in Maryland and provide strong legal representation.
How ERISA Law Affects Employee Rights
The Employee Retirement Income Security Act (ERISA), is a federal law that governs private employer-provided benefits and pension plans. ERISA often takes precedence over state laws that control employee benefit plans.
As a result, ERISA establishes basic standards that most employers and their insurance companies must meet when they offer benefit plans including disability, life, or health insurance. ERISA also sets up a series of administrative procedures and standards of review that mitigates the insured's ability to file a lawsuit.
Some common limitation of rights for claims under ERISA law in Maryland may apply to areas such as:
Non-jury trials
Insurance contract breaches
Ability to sue an insurance company for unlawful behavior
Evidence admissible in a trial
Pre-trial discovery
These restrictions can limit how severely an insurance company can be punished for unlawfully denying a claim. Moreover, ERISA requires plans to provide participants with important information on how to establish a grievance and appeals process to get benefits from their plans, according to the U.S. Department of Labor.
Important Facts on Effective Action Under ERISA
The denial of benefits by an employer can be common. By taking action under ERISA to challenge the denial, plaintiffs may be able to reverse the decision.
If an insurance company denied an employee's claim for benefits, the employee may be able to pursue an appeal using ERISA, which is particularly important because the United States Supreme Court has held that ERISA law pre-empts many state laws regarding claims against insurance companies regarding employee benefits.
When a party that has certain duties imposed under the law fails to adhere to these obligations, violations of ERISA may occur. Some common ERISA violations that limit the rights of participants include:
Improperly denying benefits
Breach of fiduciary duty
Interference with the rights of covered employees
ERISA violations can be punishable in a number of ways. A plan beneficiary can file a complaint against the violator but would first need to exhaust specific administrative procedures before filing a lawsuit.
Another option involves acting through the Employee Benefits Security Administration (EBSA), which is a subdivision of the Department of Labor that enforced federal laws related to health insurance policies and retirement plans.
Understand Your Rights Under ERISA in Maryland
The safeguards provided by ERISA can provide various ways for denied claims to be challenged. Because ERISA governs claims for benefits from an employee benefit plan, it is important to understand your legal rights under ERISA law in Maryland by contacting a skilled attorney who is knowledgeable on lawsuits against insurance companies concerning employee benefits. To learn more, call today.