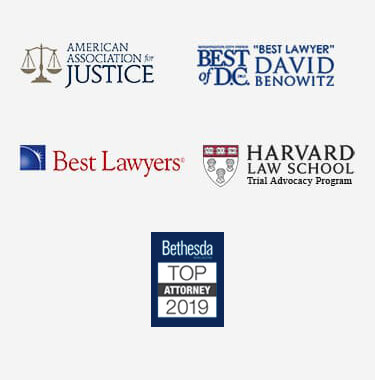 Maryland ERISA Disability Appeals Lawyer
When a person has become disabled and can no longer work, collecting disability benefits is often a way for that person to continue to thrive and have an income. However, insurance carriers sometimes deny claims for disability benefits.
If you have been denied your disability claim, you may have a case for an appeal under the Employee Retirement Income Security Act of 1974 (ERISA), provided you meet specific qualifications.
The best course of action for you to take is to contact an experienced attorney. A Maryland ERISA disability appeals lawyer could help you with your case and can walk you through the process of getting the benefits you deserve.
Types of Disabilities That Qualify for Long-Term Disability Benefits
One way that insurance companies try to deny disabled workers their benefits is by arguing that their condition does not meet the standards of a "disabling condition" as put forth by their insurance policy.
Every insurance company has a slightly different policy, so it is essential for an injured person to bring a copy of their policy to a knowledgeable Maryland ERISA disability appeals lawyer when deciding whether or not there is enough merit to appeal the insurance company's decision.
Common types of disabling conditions that should fall under a person's coverage include both injuries and illnesses, such as paralysis, traumatic brain injuries, multiple sclerosis, Parkinson's disease, advanced carpal tunnel syndrome, and similar issues.
What the Insurance Company Has to Show
When a person appeals an insurance company's decision to deny them their benefits, the insurance company's claim administrator is required by the Department of Labor Regulations to give reasons for their decision. This can include testimony from medical examiners to dispute the diagnosis of disability given by the injured person's doctor. Alternatively, the insurance company may agree with the diagnosis but may try to show that the injured person's disability was caused by prior conditions which the injured person did not adequately address.
In short, this process is known as the full and fair review standard and it means that insurance companies must be able to provide sound reasoning for their decision not to convey benefits to the injured person.
If they are unable to do so, or if a skilled Maryland ERISA disability appeals attorney could provide significant evidence to compete with the insurance company's evidence, they may be found to be in breach of contract and will be required to pay the benefits.
Deadlines for Appeals
The appeals process for denied benefits is not always a one-shot deal. The first step often is to appeal within the insurance company, and each carrier may have specific requirements regarding how soon an appeal must be requested before the denied person loses their right to an appeal.
For example, it is common for insurance companies to require an appeal to be requested within 180 days. Even though the breach of contract statute of limitations is three years in Maryland, failing to abide by the insurance company's deadlines may mean that the injured person can no longer bring a claim to court.
Since each company has a different policy on these matters, it is best to seek help from a Maryland ERISA disability appeals lawyer who is used to dealing with these cases.
Let a Maryland ERISA Disability Appeals Attorney Assist You
If your claim for disability benefits has been denied, the best option is to contact an experienced Maryland ERISA disability appeals lawyer. They could help you analyze your case, gather opinions from medical experts, and ensure that you have the appropriate paperwork to file an appeal.
The sooner you contact an ERISA disability appeals attorney, the sooner you can be sure that your case is being handled in the most professional way possible.