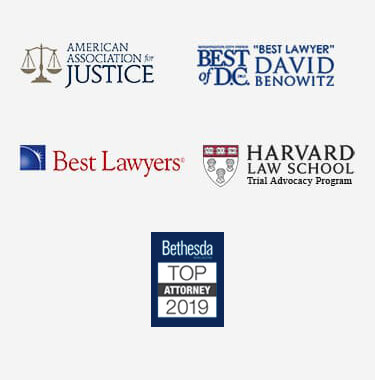 College Park Slip and Fall Lawyer
Slip and fall accidents can be minor occurrences, but occasionally they result in major injuries, especially for individuals who already have medical issues. A College Park slip and fall lawyer is available to help you with your case and determine whether you are eligible for monetary compensation to cover medical bills, time off from work and pain and suffering.
The experienced personal injury attorneys at our firm are available to evaluate your case and help you to decide your best options for filing an effective claim.
College Park, Maryland
Nestled near the busy suburbs of our nation's capital, College Park is a small university town filled with a variety of restaurants, tourist attractions, shopping areas, and recreational opportunities. College Park is home to the University of Maryland. Its 30,000 or so residents enjoy homes located in quiet neighborhoods, and students at the University can opt for comfortable lodging in one of the many student housing options.
Whether you're working out at a local gym, running on a beautiful path at a local park, or taking some time to shop in one of the area's many stores, the possibility of slipping and falling or tripping on something is always present. Even a minor slip can lead to a painful injury with a costly recovery time. A major accident can cause lost work and quality of life. If either of these describes your experience, it is time to contact a local College Park slip and fall attorney.
Slipping and Falling During Recreational Activity
Any athletic individual is aware of the risk for slipping and falling during a workout at a local gym. It's rare if you're in good shape and use the equipment properly. However, if the facility does not maintain equipment or safety precautions, clients are in danger of getting hurt.
Running through the local park shouldn't pose a high risk of injury to an experienced jogger. Even in this setting, though, certain safety measures should be taken. If there are particularly rocky areas on the trails, signs should be posted. If construction work is in progress, the public needs to know.
Schools also offer a variety of recreational activities. Students can enjoy a variety of team sports and other venues for exercise. The school should provide properly maintained equipment for each activity they offer. If equipment is damaged or protective padding isn't available, the school may be held liable for related injuries.
Slipping and Falling in Local Businesses
What happens if you slip and fall in the grocery store? Some people can get right back up and continue shopping. But what happens if you get a concussion or break a bone? A local College Park slip and fall lawyer will first determine fault in a situation like this. Is the store at fault?
Local businesses are responsible for providing a safe shopping environment for their customers. If shelves are improperly stocked or items are left lying around, the area isn't safe. If a customer reports a spill but employees fail to clean it up, the store may be held responsible for a resulting fall.
Slipping and Falling in a Private Home
Since they are responsible for providing a safe environment, homeowners can be held liable for injuries resulting from negligence within their own home. As with a place of business, items within the home shouldn't pose a threat to guests.
Examples of Fall Risks
Here are some common failures on the part of business owners and city officials that place people in danger of falling:
Uneven stairs or unsteady railings
Icy sidewalks that are not shoveled or salted in a timely manner
Floor mats with upturned corners or a lack of floor mats altogether, allowing for slippery flooring surfaces during wet weather
Store displays placed incorrectly, catching the feet of customers
Failure to clean up spills or place warning signs nearby until they can be cleaned
After a fall, you may feel embarrassed as well as in pain. It is still important to consult a personal injury lawyer; as you describe your situation, he or she may notice details of the situation that show that you were not primarily responsible for your accident.
Contacting a Local College Park Slip and Fall Lawyer
If you've sustained an injury through a slip and fall accident in any of these locations, contact a slip and fall lawyer as soon as you can. You may be entitled to compensation for your suffering – especially if you've had to pay medical bills and take time off of work because of the injury. An experienced slip and fall attorney in College Park with our firm can guide you through this legal process.