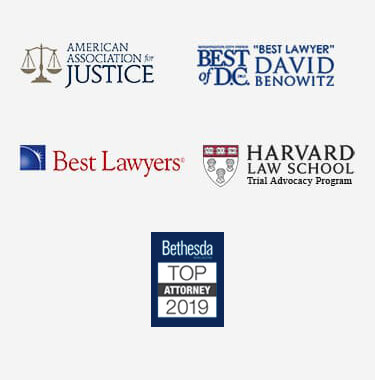 Maryland Assisted Living Accidents Lawyer
Accidents at assisted living facilities are quite common, and the impact can be devastating for residents who are hurt.
If you or a loved one sustained injuries after an accident at an assisted living facility, the home may be on the hook for compensating you for your damages, if the accident occurred due to their negligence.
A Maryland assisted living accidents lawyer can help by analyzing what took place and determining who may be at fault.
Falls in Assisted Living Facilities
Slip, trip and fall accidents are by far the most common type of accident that occur in nursing homes and assisted living facilities. The Centers for Disease Control and Prevention reports that roughly 1,800 seniors die each year from nursing home falls, and those that do survive often suffer broken hips and head injuries that can reduce quality of life and cause a patient's health to spiral downward.
More than half of all nursing home and assisted living residents fall each year – a rate significantly higher than the population of seniors living independently. Up to 27 percent of nursing home and assisted living falls occur due to environmental hazards, such as wet floors, inadequate lighting, tripping hazards, incorrect bed heights, improper use of restraints, or poorly fitting or ill-maintained wheelchairs.
Inadequate medical care or assistance can also cause falls, including poor foot care, badly fitting shoes, inappropriate use of walking aids, medication errors and failure to provided necessary assistance for the days immediately following a medication change.
Assisted Living Facilities' Role in Accidents on their Property
Assisted living accidents could fall under premises liability, meaning the facility itself may be responsible since the accident took place on their property. In considering whether the home is liable, courts will often consider several factors including but not limited to whether the facility:
Took steps to regularly inspect their property and remedy any hazards within a reasonable timeframe
Conducted adequate maintenance and replaced or repaired old or worn-out items
Warned residents of any potential hazards while repairs progressed
Heeded recalls for faulty equipment or other products that could pose dangers
Took precautions and followed industry guidelines for things like handrails, ramps, grab-bars, bed heights, lighting, wheelchairs, walking aids, and automatic doors
Assisted Living Facility Duty to Residents' Quality of Care
Assisted living facilities also have a duty to their residents to follow established standards and best practices in providing safe and adequate protections to those in their care. Courts could consider such factors as whether the facility:
Engaged in safe hiring practices, including conducting background and reference checks, along with drug and alcohol screenings for employees
Maintained an adequate ratio of staff to residents at all times, refrained from being short-staffed, and avoided allowing lower-level staff to conduct duties above their qualifications
Avoided unsafe policies, such as having staff work too-long shifts without adequate breaks or allowing a single staff member to lift a heavy patient by themselves.
Consult with a Maryland Assisted Living Accidents Attorney Today
If you suffered injury after an accident at an assisted living facility, a skilled Maryland assisted living accidents lawyer can investigate just what happened, which party may be responsible, and what type of damages may be sought.