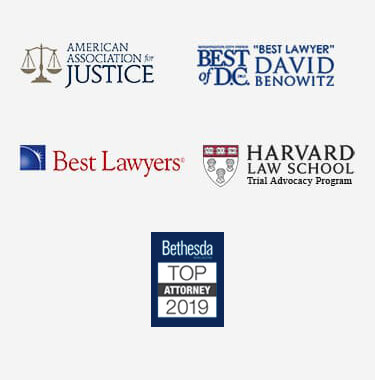 Howard County Motorcycle Accident Lawyer
If you or a loved one has been involved in a motorcycle accident in Howard County, Maryland, you understand first-hand how devastating the injuries can be. Fortunately, help is available to get you the compensation you need to deal with the physical, financial, and emotional aftermath of the accident. A Howard County motorcycle accident lawyer will work with you to help you get the fullest recovery possible. Call today and discuss your case with an injury attorney in Howard County.
Finding a Motorcycle Accident Lawyer in Howard County
After a motorcycle accident, the first priority should be getting emergency medical care for anyone injured in the accident. Next, contacting a motorcycle accident attorney is a wise step to make sure your needs are met and your care is protected.
Almost every accident is preventable, and therefore, most "accidents" have one or more sources of liability. From a passenger car driver who fails to watch for bikers to a motorcycle manufacturer who produces a bike with dangerous defects, any person or entity that plays a role in the accident may be held accountable.
A motorcycle accident attorney in Howard County should be prepared to uncover all sources of recovery and to aggressively pursue rightful compensation for his or her injured clients.
A Howard County motorcycle accident lawyer can carefully review you claim and explore sources of compensation for damages and losses:
Medical bills
Continuing rehabilitative therapy
Pain and suffering
Lost wages or lost earning potential
Funeral and burial expenses
Loss of benefits
To find out how we can help you, call to schedule a free initial consultation.
Causes of Motorcycle Accidents
Many motorcycle accidents are caused by the same things that cause passenger vehicle accidents—a driver fails to check blind spots before changing lanes, follows too closely and rear-ends another vehicle, and so forth. The primary difference is that what could be a fender bender between two cars can easily become a fatality accident when it involves a motorcycle.
Common causes of motorcycle accidents include the following:
Roadway obstructions – un-level surfaces, gravel in the roadway, potholes
Vehicle behind a motorcycle fails to stop, rear-ending the motorcycle
Vehicle makes a sudden left turn in front of a motorcycle
Alcohol or drug-impaired drivers
Distracted drivers
A vehicle changes lanes without checking blind spots
Slippery road surfaces
A parked vehicle opens a door in the path of a motorcycle
A motorcycle accident may be the fault of either the motorcyclist or the driver of any vehicle involved in a collision. By consulting a motorcycle accident attorney in Howard County, you allow yourself the opportunity to achieve a settlement or judgment that provides financial compensation for your economic and non-economic losses.
Motorcycle Accident Litigation
To learn more about how a Howard County motorcycle accident attorney can help with your claim, call today to schedule a risk-free, confidential evaluation of your claim. We are committed to helping those who have been injured in serious accidents. Put us to work for you.