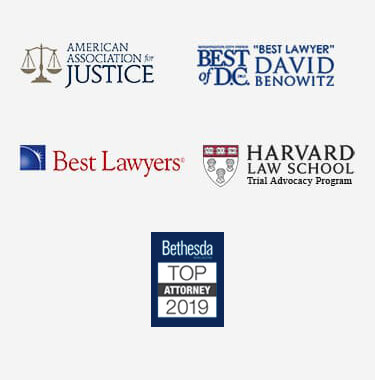 Howard County Bike Accident Lawyer
Howard County, Maryland, is striving to be a bicycle-friendly community. The recent "Bike Howard" initiative developed a master plan for facilitating and encouraging on-road and off-road bike riding throughout Howard County. However, as any cyclist knows, bike injuries can quickly happen through malfunctioning equipment, inattentive drivers, roadway obstructions, and more. If you or a loved one has been injured in a bicycle accident, a Howard County bike accident lawyer can help. Call and schedule a consultation with an injury lawyer in Howard County today.
Bike Accident Attorneys in Howard County: What We Do
As bike accident lawyers, our priority is making sure those who have suffered bicycle injuries are able to obtain the financial compensation they need from those who are liable for their injuries.
To find a bike accident lawyer in Howard County, call today and schedule a free consultation. An attorney can answer questions about the litigation process and help you understand your chances of financial recovery following a bicycle accident. Together, you and your Howard County bike accident lawyer can discuss potential sources of recovery, including distracted or drunk drivers, employers of reckless commercial drivers, entities responsible for property maintenance, bicycle manufacturers and others.
Aside from bicycle helmets to minimize the risk of head trauma, bicyclists are provided virtually no physical protection in an accident. For this reason, even as seemingly minor accident can result in catastrophic injury or even death.
A Howard County bicycle accident lawyer can help injured bike riders and their families to obtain financial compensation for their physical, emotional, and economic losses:
Medical bills
Lost wages from missed work
Decreased or lost earning potential
Pain and suffering
Funeral or burial expenses
Loss of companionship
Lost benefits
Attempting to negotiate with insurers to reach a fair settlement can seem futile, especially when your energy should be focused on your recovery. We can handle insurance companies for you, working toward a settlement or judgment that provides full financial compensation for you immediate and continuing losses as a result of the accident.
Types of Bike Accidents and Injuries
Bike accidents can be caused by any number of factors. They may be single vehicle accidents in which the bicyclist crashes due to a slick roadway surface or impediment in the bike path. Bike accidents may also occur when an at-large dog chases or bites a bicyclist.
Bicycle accidents may also be multi-vehicle accidents, in which a bicyclist is involved in a collision with a motor vehicle. These types of accidents are particularly dangerous for bike riders.
Common motor-vehicle involved bike accidents include:
Hit and run bicycle accidents
Drunk driving bicycle accidents
Side-swipe bicycle accidents
Car door bicycle accidents
Contact a Howard County bike accident attorney to learn more about the types of cases we handle and how we can help you obtain compensation for your injuries.
Bicycle Accident Personal Injury Claims
If you or a loved one has been injured in a bike accident, or if a family member was killed in a fatal bike accident, you deserve justice for your suffering. Call today to speak with a bike accident lawyer in Howard County, Maryland. We are ready to fight for you.