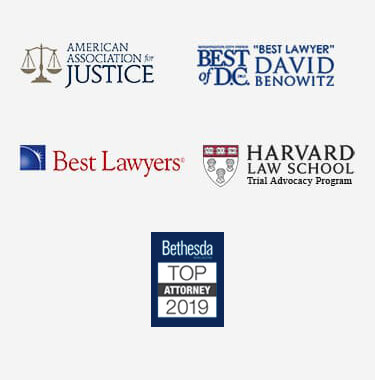 Our Approach to Traumatic Brain Injury Cases in Maryland
Traumatic brain injuries are a very difficult thing to handle because the clients are in a very compromising position and attempting to piece their lives back together. Sometimes their injuries can be so devastating that they come to you at one of their lowest moments of their lives either physically, mentally or emotionally.
It can be an incredibly frustrating thing for a client to have brain injury because they might not be able to process their feelings or process what's going on. It can also be depressing for them to have their lives be uprooted in such a way, especially because all of the things they are now experiencing and having trouble with was because of something that someone else did. Our experienced Maryland TBI lawyers can walk you through how we handle these. Do not hesitate to contact us.
We Take Traumatic Brain Injuries Seriously
Our lawyers take it very seriously because these are very severe injuries and these are difficult cases and they're very involved cases, both medically and from a daily activity standpoint. As an attorney, you are dealing with a client who comes to you in a compromised state either mentally, emotionally, physically, or all the three. We take a lot care to make sure that the client is respected, heard, and encouraged to keep trying to rebuild their life after such a life changing traumatic event.
We Provide Free Consultations – It Costs You Nothing to Speak to Us
The consultations are free for any traumatic brain injury cases as well as any other personal injury cases.  Any client will only have to pay attorney fees if the attorneys secure a settlement or verdict as an outcome in their case.
We Represent on a Contingency Fee Basis – We Only Get Paid if You Win
There is no fee to retain a personal injury attorney handling your traumatic brain injury case. There is no fee to sign a retainer and there is no fee paid by the client unless a settlement or verdict is recovered for the client.
If the attorneys do not recover anything then the client does not owe the attorney anything.   The entire client / attorney relationship is on a contingency basis and that's the only way that the attorney is owed anything by the client.
Our Law Firm Has Substantial Resources For Your Case
A law firm has more attorneys and more resources and the ability to have more people work on a case than a solo practitioner. At a law firm those greater resources will include a large support staff, investigators, and medical experts, which will allow the client to receive greater information quicker than with a solo practitioner.
Trust Is The Foundation Of Every Client Attorney Relationship
Trust is paramount in any attorney-client relationship because without trust, you won't be able to feel comfortable that your lawyer is doing everything in their ability to help you through this difficult time in your life.  Trust is established by showing a client respect and dignity and the fact that you're willing to listen to them and let them feel heard and answer any questions that they have and also addressing any concerns that they may have in a timely manner.
A lot of attorneys are quick to sign someone up and then let things linger, but if you want to build trust and keep trust, then you will continually update the client on the status of their case and let them know what's going on even if they don't ask you. Because the client feels comfortable that the person they are presenting them is doing their utmost effort to advance the case in an easy and expeditious manner.