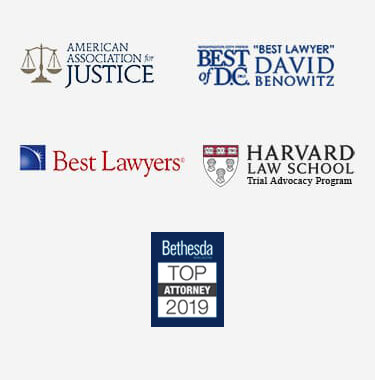 Steps to Take Following an Annapolis Car Accident
The first steps following a car accident are incredibly crucial. In these moments, it can often be tempting to exclude very important steps for the sake of leaving the scene quickly, however, this is a mistake.
After all injuries are taken care of, and you are looking toward next steps, it is important to contact an experienced Annapolis car accident attorney to help represent you in your car accident case. An attorney can investigate the claim, and assist in ensuring that you are awarded any possible damages that you may be entitled to.
Assess Medical Conditions
One of the first things to do following an accident is for the individual to take account of their medical condition, regarding whether or not they have been injured, and to what extent they have been injured in the accident. If an individual's injuries are not significant at the time, and the other driver is not in a position to call the police, then the more able individual should do so.
The vehicles should not be moved, and both individuals should remain in their vehicles until the police tell them to proceed. An individual should cooperate with the police, and agree to be transported to the hospital by EMS if need be.
After leaving the scene, an individual should seek medical attention as necessary to memorialize the symptoms of any injuries. This is incredibly important to achieve in a timely manner, so that any symptoms can be associated with the accident as opposed to letting any significant period of time go by, where arguments can be made that other incidents could have occurred to cause those injuries.
Exchange of Information
If an individual remains on the scene, the police will facilitate the exchange of information, and require statements between the parties. Exchanging information between the two parties is incredibly important. It is crucial to establish identifying information, insurance information, and vehicle information to assist in the future processing of the claim.
Documenting Evidence
While on the scene, if able, then an individual should photograph the damage, the location of the vehicles, the location of debris, lane markings, intersection, and street positioning as best as possible.
Further, an individual should write down everything that they remember about what happened so that it is fresh in their mind, and the correct information can be recorded. It is important to have this information accurately recorded, so all the information is readily available to the attorney. Then, an independent investigation can be undertaken.
Contacting an Annapolis Car Accident Attorney
Lastly, it is important to contact an attorney as soon as possible. The attorney can take over the handling of the processing of the claim, and allow an individual to concentrate on obtaining the necessary medical treatment to reach recovery from any injuries in a timely manner, and to the maximum extent possible.