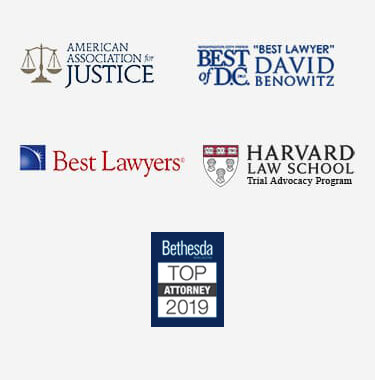 Maryland Partnership Disputes Lawyer
Entering into a partnership is one of the most common ways for two or more people to start a business together. The essence of this relationship is that all members have an equal responsibility to run the company and are equally entitled to any profits.
It is essential that these people act within the confines of partnership law as well as fulfill their fiduciary duties to each other. A failure to perform on either of these elements could lead to serious partnership conflict. A Maryland partnership disputes lawyer could help partners protect their rights when arguments arise. This includes working to reach settlements to avoid litigation or asking a court to uphold a partnership agreement.
The Duties of Partnership Members
 A partnership is one of the most straightforward ways for two or more people to work together towards a common business goal. The essence of a partnership agreement is that all members have a duty towards the partnership and each other to act in the best interest of the company. Furthermore, all members are equally liable for all liabilities of the partnership and have an equal share of all profits.
The other terms of the partnership come about as the result of the partnership agreement. This agreement can outline the duties of each party to perform a specific role in the company. One partner may be responsible for obtaining investment money and handling the accounting, while another partner runs the day to day operations. As a result, the duties of these partners is a combination of legal requirements and contractual obligations. A local partnership disputes attorney may be able provide more information about common partnership business structures and clarify any points of contention.
The Legal Bases for Demanding Relief in Maryland Partnerships
Partnerships disputes could arise out of many potential problems. The most basic involves an alleged violation of a partnership agreement. If one partner believes that another member has improperly withheld profits in violation of the partnership agreement, that partner could demand the enforcement of the agreement in a Maryland civil court. According to the Maryland Code, Corporations and Associations, §9A-405, these actions are valid both against the individual members of the partnership and against the partnership as a business entity.
Other common reasons for partnership disputes include:
A refusal of other partners to dissolve the organization
The right of a partner to participate in a winding down of the enterprise
A refusal of other partners to assume debt acquired in the course of business
An attorney could help to identify potential reasons for disputes among partners and identify legal steps to help enforce an individual's rights. They could also help remedy disputes that may arise among partnerships and third parties. Because each member of a partnership is equally liable for these relationships if they take a turn for the worse, arguments may arise over one member's malfeasance in allowing a third-party relationship to harm the partnership.
A Lawyer Could Help Enforce Partnership Agreements and State Law
Arguments between partners are common. While most of these are related to the direction of the partnership or how day to day operations will go, others are more serious and strike at the heart of the partnership's structure. All members of a partnership have an obligation towards the partnership and the individual members. Any violation of these duties can lead to serious partnership disputes.
A Maryland partnership disputes lawyer could help you or your partnership as a whole to protect all state granted rights. Contact a civil litigation team today to schedule a consultation.