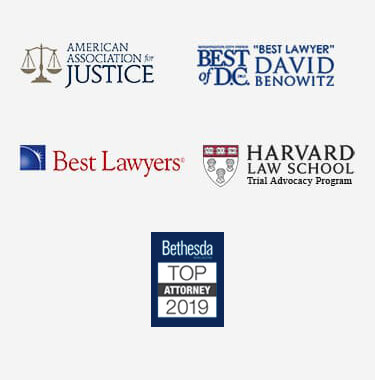 Virginia Commercial Litigation Lawyer
Encounters between fellow business people or companies and private citizens are dependent upon contractual relationships. These contracts carry the full force of the law and courts have the power to require both parties to fulfill their obligations under the contract.
Beyond the obligations of contracts, many business relationships carry responsibilities for fiduciary duty. This means that a party has a legal duty to do what is best for their client. Any failure to perform in this manner may give rise to a lawsuit.
A Virginia commercial litigation lawyer could help individuals and companies who have suffered financial losses due to poor business practices. Experienced attorneys work with clients to gather the necessary evidence of wrongdoing, to choose a cause of action that could bring relief, and to pursue cases in Virginia courts.
Ways that Business Relationships May Go Wrong
At their core, business relationships are nothing more than collections of contracts. Everything that a business does from selling finished products, to buying machinery, to renting real estate is controlled by a contract. Contacts are simply agreements between two parties to do something.
In fact, these agreements carry legal weight. Because of this, either party who feels that the other has not lived up to their end of the bargain may petition a court to require the other party to perform under the terms of the contract. This can include requiring a party to transfer property, to pay funds, or even to stop a particular behavior.
A NoVa commercial litigation lawyer could help clients to evaluate whether a breach of contract has occurred and to pursue at-fault parties in court. Pursuant to VA Code §8.01-246, plaintiffs have five years to ask a court to hear a case alleging a breach of a written contract.
Other Examples of Cases Handled by Commercial Litigation Lawyers
Beyond disputes between business partners involving contracts, companies and private citizens in NoVa may have other reasons to pursue legal action against a business entity. One common example is fraud. In many ways, this is similar to a breach of contract in that both parties should know what to expect from one another. However, while a breach of contract may occur as the result of a simple misunderstanding, fraud is more intentional.
Fraud occurs when one party to an agreement intentionally misleads the other. For example, if Mr. A sells a storefront to Mr. B with the understanding that the storefront is zoned for selling electronics, but in reality the storefront is only usable for dry goods, Mr. A may have committed fraud. It is the responsibility of Mr. B to prove that not only did the exchange take place but that Mr. A intentionally misled Mr. B into making the poor deal.
Another example of a potential commercial litigation lawsuit can involve a breach of fiduciary duty. In short, any party who takes legal control over another party's money has a duty to use that money in the best interest of the owner. This duty can apply to financial advisors, insurance brokers, and even attorneys.
While many of these misappropriations of funds may qualify as crimes under Virginia's criminal code, the owners of the funds may also have a civil cause of action to demand compensation.
A Virginia commercial litigation lawyer could help clients to pursue claims alleging fraud or breaches of fiduciary duty.
Let a Virginia Commercial Litigation Attorney Assist You
All business interactions between two parties that involve an exchange of money or property are governed by Virginia's commercial laws. These laws control everything from contracts, to allegations of fraud, to breaches of fiduciary duty. Any time that a party violates any portion of Virginia's civil commercial law the aggrieved party may have a cause of action to demand compensation.
A Virginia commercial litigation lawyer could help individuals or companies to demand enforcement of a contract or to collect compensation for any financial malfeasance. They work to gather vital evidence, to identify proper causes of action, and to pursue at-fault parties for damages. Contact an attorney today to discuss your case.