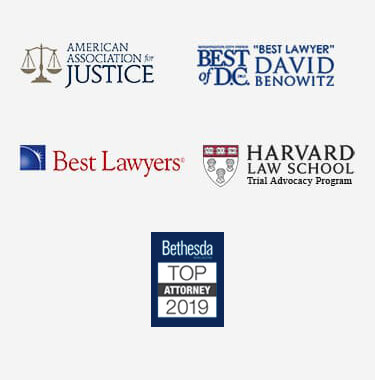 Maryland Business Litigation Lawyer
When your business is at stake, a Maryland business litigation lawyer could help safeguard your legal interests and protect your professional future. Whether your business has recently been served with a lawsuit or you need assistance litigating a corporate dispute with your business partners or shareholders, it is critical to have an experienced commercial litigation attorney on your side from the very start of your case. Experienced commercial or business litigators could help you understand your rights and explain your options for moving forward.
External Commercial Disputes
Businesses may encounter a multitude of external disputes whether it be with former employees, clients, vendors, or other entities. Common types of external commercial disputes concern wrongful termination, insurance coverage, vender performance and payment, breach of contract, transactions, and tort claims.
Internal Commercial Disputes
A Maryland business lawyer may also handle a range of internal commercial disputes, such as those concerning:
Breach of fiduciary duty
Shareholder disputes or derivative claims
Partnership disputes
LLC Membership disputes
Breached employment contracts
Officer and director liability
Agreement enforcement issues
A business litigation lawyer in Maryland may recommend numerous alternatives to litigation, such as mediation or arbitration, which may prove effective case resolution strategies. In some cases, however, it may be necessary to commence lawsuit proceedings.
Regardless of the type of legal action needed, a skilled lawyer could aggressively advocate for your rights, whether at the negotiating table, before a jury, or in front of an arbitration panel.
Elements of a Breach of Contract Case
Contract breaches are one of most common issues which may arise in business disputes. For a contract to be considered valid, three components must be proven — offer, acceptance, and consideration. Essentially, an offer must have been made and accepted, and one of the signatories must have acquired some type of benefit as a result of the contract.
To prove that a contract was breached, the plaintiff must establish the following elements:
An oral or written contract was made
The contract was legally enforceable
One of the parties violated the terms of the contract
The other party incurred damages from the breach
Under Maryland Code, Courts and Judicial Proceedings §5-101, a lawsuit alleging a breach of contract must be filed within three years of the date of the violation. An attorney well-versed in Maryland civil procedure and contracts law could advise a client whether a breach has indeed occurred and pursue legal action accordingly.
Damages May Be Available
Depending on the specific case, both monetary and equitable damages may be awarded by the court. Monetary damages are intended to compensate the claimant for losses suffered, such as those caused by a breach of contract.
On the other hand, equitable damages are when the court makes an equitable result and orders the defendant to act in a certain way or refrain from acting in a certain way. For instance, a party who is found to be in breach of contract may be ordered to fulfill their obligations under the contract. A Maryland business litigation attorney could explain the full measure of damages that could be obtainable should you find yourself involved in a breach of contract situation.
Schedule Your Consultation with a Maryland Business Litigation Attorney
Whether your claim concerns a breach of contract or another business dispute, you do not have to face the legal process alone. A Maryland business litigation lawyer could provide unwavering counsel and dedicated representation to help you preserve your legal rights. Schedule your initial case consultation today.