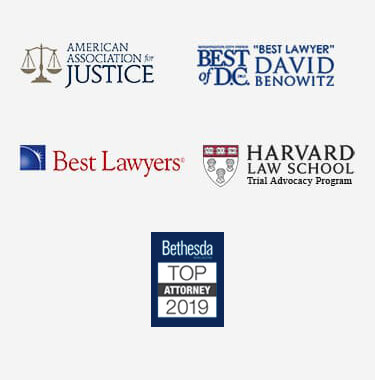 Maryland Public Property Injury Lawyer
If you have been injured on public or government property, you may need the help of a Maryland public property injury lawyer who has experience handling personal injury claims against public entities or employees, since these types of cases differ a great deal from those involving injuries on private property.
Both private and public property owners can sometimes be held responsible for injuries occurring on that property, a concept referred to as premises liability. In the case of public property, the premises may be owned or controlled by local, city, state or federal government.
With Maryland's many public tourist attractions, military bases, libraries, parks, government buildings, public schools and universities, public transportation services and government offices, there are numerous locations where a member of the public could become injured. A Maryland premises liability lawyer can help you determine whether you may have a valid claim.
Government Immunity Exceptions
Government entities and employees are sometimes exempt from personal injury claims – a legal concept called sovereign immunity – and this unfortunately deters some injury victims from seeking the compensation they deserve. If you have suffered an injury on public property, you may be able to file a lawsuit against the government entity under certain circumstances. Your Maryland public property injury lawyer can examine the facts surrounding your accident and determine whether you may still have a viable case, despite the government's ability to claim sovereign immunity.
While a personal injury claim against a public property owner may be more complex than a similar claim brought against a private property owner, an experienced Maryland public property injury lawyer may be able to establish liability in a few ways. If a specific public employee acting in his official capacity negligently and directly caused your injuries or if the government employee acted with malice or gross negligence, you may have a claim against the public entity, as the employer of the individual, under the Maryland or Federal Tort Claims Act.
If the government entity was given notice of dangerous conditions that could cause foreseeable injuries to the public but failed to remedy the hazard, you may be eligible to file a claim if you were harmed by those dangerous conditions. If your injuries were caused by a hazardous road or sidewalk condition, or the negligence of the driver of a government vehicle, you may potentially be able to obtain compensation in these instances as well.
The Local Government Tort Claims Act, which governs immunity for local governments in Maryland, sets forth separate standards for how premises liability is handled for municipalities. Whether you were injured on local, state or federal property, your Maryland public property injury lawyer can advise how to proceed.
Types of Public Property Injuries
The injuries that occur on public property do not differ much from those that occur on private premises. Slip and fall accidents, hazardous substances, construction accidents, defective products, and motor vehicle accidents, for instance, can cause injuries on both public and private properties.
If you were injured in an accident caused by dangerous conditions, a Maryland public property injury attorney can investigate whether a government entity may have been responsible.
Consult an Experienced Maryland Public Property Injury Lawyer
Although public entities may some level of immunity from civil suit, public premises owners still have a responsibility to maintain safe conditions on public property or while operating government vehicles.
An experienced Maryland public property injury lawyer can establish whether the details of your accident enable you to file a claim against the government or its employees. If you believe a government entity or employee's negligence caused your injuries, do not hesitate to consult a Maryland public property injury lawyer to pursue the compensation to which you may be entitled.