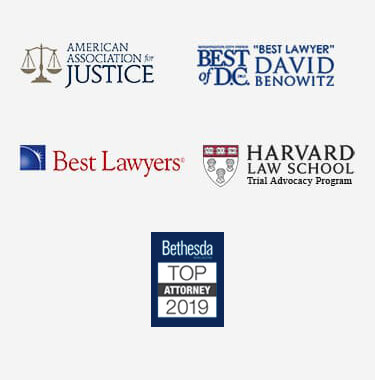 Maryland Scaffolding Injury Lawyer
A common source of workplace injuries, especially on construction sites, is a scaffolding collapse. When workers fall from great heights with no warning, the injuries can be catastrophic and even fatal. Anyone injured in a scaffolding collapse accident may wish to consult a Maryland scaffolding injury lawyer for advice about any legal recourse that they may have.
Many types of workers rely on scaffolding for assistance in completing their job duties. Workers who install roofs, siding, and windows all may use scaffolding. Painters, window cleaners, and masons also may use scaffolding to perform work at heights that they are unable to reach on their own.
When workers sustain injuries as a result of scaffolding accidents, getting the guidance of a personal injury lawyer may be vital to their ability to get the compensation they need to get medical treatment.
Common Causes of Scaffolding Collapses
Scaffolding is inherently a temporary structure put into place only to allow workers to access otherwise inaccessible areas, such as those at great heights. Collapses of scaffolding may occur either when workers hastily and poorly build it, or when the people responsible for erecting and securing the scaffolding to ensure worker safety fail to fulfill their duties. A scaffolding injury lawyer in Maryland may be able to advocate and file the necessary claims on behalf of those workers harmed in a scaffolding collapse.
Accidents involving the collapse of scaffolding also may occur under the following circumstances:
Scaffolding that becomes unstable in high winds, torrential rains, or other weather conditions
Broken, damaged, unsecured, and otherwise unstable scaffolding
Failing to observe weight limitations or have necessary safety equipment
Poorly constructed or installed scaffolding
Not only does a scaffolding collapse have the potential to injure the workers on the scaffolding, but it also can result in injuries to anyone located below or near the scaffolding at the time of the collapse. For example, buckets, building materials, or pieces of the scaffolding structure itself can fall and strike anyone who is near the worksite.
Potentially Liable Parties in Scaffolding Collapse Claims
Construction companies or other employers are likely to be responsible for any injuries that occur on the worksite. For example, they could have been negligent in maintaining or constructing the scaffolding or in failing to check the scaffolding for safety issues routinely. Alternatively, a supervisor or manager may have ordered employees to use scaffolding that was unsafe or without the proper safety equipment.
Other parties may be liable for the accident, as well. If the scaffolding was defective in some way, then the manufacturer of the scaffolding could be responsible. If a subcontractor misused the scaffolding or erected it incorrectly, that subcontractor could be liable. Given the different companies and workers that are present on construction sites at the same time, there may be multiple parties who may be responsible for the injuries that result from a scaffolding collapse; both workers' compensation claims and personal injury claims may be options.
Scaffolding Collapse Injuries
Severe injuries, some of which are fatal, can occur as a result of a scaffolding collapse. Individuals who fall from great heights can injure any part of their bodies, including their spinal cords, necks, heads, and limbs. The impact of a fall also could result in internal injuries and traumatic brain injuries.
Fractured bones and lacerations also are common injuries from scaffolding collapse accidents. Any of these injuries can be devastating, causing an inability to work and even permanent impairment in some cases. A scaffolding injury attorney in Maryland may be able to represent the interests of those who have been injured in these catastrophic accidents.
Work with a Maryland Scaffolding Injury Attorney Today
Whether you need assistance with a workers' compensation claim against your employer for injuries sustained in a scaffolding accident or a personal injury claim against a third party, a Maryland scaffolding injury lawyer may be able to help. From identifying potentially liable parties to negotiating settlements with insurance companies or workers' compensation program, having legal counsel throughout these proceedings may be in your best interest.
When you are unable to work as a result of your injuries and may be unable to return to your previous job, you will need compensation to support yourself and your family until you can recover. As a result, getting legal advice as soon as possible following an accident may be wise.