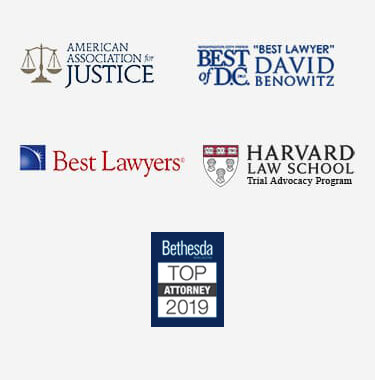 Dorchester County Personal Injury Lawyer
Accident victims often experience physical pain, emotional distress, and financial hardship. Medical expenses and lost income can cause great stress for the injured person and their entire family. Fortunately, if you suffered damages due to a negligent individual or company, a Dorchester County personal injury lawyer can potentially help.
A dedicated injury law firm can examine the details of your case and determine if you have grounds for a claim. A skilled lawyer could be by your side during the entire process and leave no stone unturned in fighting for your rights.
Proving a Personal Injury Claim
According to the Centers for Disease Control and Prevention (CDC), the total lifetime costs of accidents, including medical and work loss, total hundreds of billions of dollars each year. Accident victims may be left to shoulder their costs unless they can hold a negligent party accountable by taking legal action. Personal injury claims can arise in a number of cases, including but not limited to:
Car accidents
Medical malpractice
Defective products
Defective drugs
Nursing home abuse and neglect
Premises liability such as slip and fall accidents
Exposure to toxic substances
Proving a personal injury claim is not always straightforward, and help from a seasoned personal injury attorney can provide a Dorchester County plaintiff with peace of mind.
In a personal injury claim, a lawyer aims to prove that the defendant owed the plaintiff a duty of care and breached that duty. Attorneys also want to prove that the accident and any injuries were caused by the breach of duty, and this breach resulted in actual damages for the victim.
Settlement Negotiations in Personal Injury Claims
According to the Bureau of Justice Statistics, most personal injury cases are settled out of court. However, entering negotiations with the at-fault party without representation may not work out in a plaintiff's favor. In some cases, insurance companies approach an accident victim in the hope of achieving a quick settlement. However, accepting an out-of-court settlement can prevent a plaintiff from taking legal action further down the line. Therefore, the settlement should cover all of an accident victim's damages, including future losses such as ongoing medical costs.
A dedicated Dorchester County attorney can assess a plaintiff's damages comprehensively and use their experience in personal injury law to determine whether a settlement is adequate. Claimants may risk leaving money on the table if they take out-of-court settlement negotiations into their own hands.
Damages a plaintiff could recover can include:
Present and future medical expenses
Loss of income and future income
Property damage
Pain and suffering
Emotional distress
Permanent disability
Loss of life enjoyment
In some cases, accidents caused by negligence prove to be fatal. When this occurs, family members can potentially file a wrongful death lawsuit, which may allow them to recover compensation for the following:
Funeral expenses
Loss of companionship
Loss of financial support
Loss of inheritance
Since damages in personal injury claims depend on the circumstances of an accident and the severity of injuries, compensation can vary considerably and include additional damages not listed.
Contact a Dorchester County Personal Injury Lawyer Today
If you were injured due to someone else's careless or reckless actions, they should make you whole again. However, you do not have to struggle with a potentially complex lawsuit on your own. Your Dorchester County personal injury lawyer can help in several ways, including assessing your damages, gathering crucial evidence, and building a comprehensive case against the at-fault party. Call today for a free case evaluation that can help you get clear on your legal options.