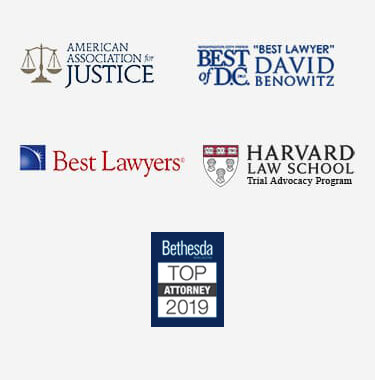 Bethesda Medical Malpractice Lawyer
Have you been misdiagnosed or even injured by a medical professional? If so, you may stand to financially benefit from filing a medical malpractice claim against your doctor.
An experienced medical malpractice lawyer in Bethesda knows the law and will craft a strong case on your behalf while discussing all of the options that are available to you.
What is Medical Malpractice?
In Maryland, medical malpractice is covered by Maryland Code Section 5-109. The law in Maryland places the burden of proof in a medical malpractice case on you because you are the one claiming to have been injured. This means that you must prove the following:
Your doctor, as a medical professional, owed a standard of care to you
Your doctor breached the standard of care
The breach of the standard of care caused your injury
Standard of Care
The standard of care owed to a patient by a medical professional, as discussed in Section 3-2A-02, is the degree of care and skill necessary of a reasonable and competent medical professional that is similar to other practitioners in the same field.
The standard of care is permitted to shift and change based upon a patient's age and specific medical condition. For more information about the standard of care that applies to your specific claim, you can speak with a Bethesda medical malpractice lawyer.
Breach of Standard of Care
Once you have established that you were owed a standard of care, you must then prove that a breach of the standard of care occurred.
A standard of care, as applied in the medical field, can be breached in a number of ways. Essentially, if you experienced something unexpected and unexplained as a result of a medical procedure, there is a chance that a medical malpractice claim can be brought against your doctor. For example, if you agreed to a surgery for the removal of your appendix and had another internal organ removed without your authorization, a medical malpractice claim should be explored. Another example would be a misdiagnosis of a serious disease.
Filing a Medical Malpractice Claim in Bethesda
In Maryland, Section 5-109 states that you must file your claim against your doctor at the earlier of five years of the act that caused the injury or within three years of discovering the injury. However, if you are bringing a claim on behalf of a minor younger than 11 years of age, the statute of limitations begins to run on the minor's 11th birthday.
Any medical malpractice case by default is set to be heard by a three-person panel of arbitrators. The panel is chosen by the parties in the case but must include an attorney, a healthcare provider, and a member of the public. After hearing the case, it is up to the panel to decide who is liable for the injury as well as determining if any damages will be awarded.
It is possible that the case can be heard in the Circuit Court, if one of the parties, either you or the medical practitioner, decides that they want to bypass arbitration.
Potential Damages
If you are successful in proving that you were owed a duty of care by your doctor, that the duty was subsequently breached, and your injury was a result of the breach, you could be facing the potential award of both compensatory and punitive damages.
Section 11-109 covers compensatory damages. Compensatory damages involve the recouping of monetary items such as medical bills and the loss of earnings due to the days of work you missed in an effort to help you recover as much as possible.
Section 10-913 covers Punitive damages which are awarded when the Court feels that a monetary punishment needs to be placed upon your doctor for being the cause of your injury.
How a Bethesda Medical Malpractice Lawyer Can Help
In Maryland, the rule of law surrounding medical malpractice is highly nuanced. An experienced Bethesda medical malpractice lawyer will meticulously look into what caused your injury and whether your claim has merit.
Hiring a lawyer who expertly knows the law can be beneficial when considering the fact that there are huge financial implications at stake. If you would like to consult with one of our Bethesda medical malpractice lawyers, please contact our firm.