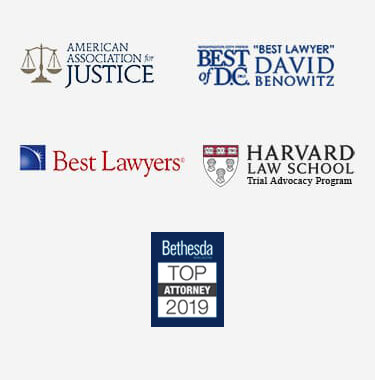 Bethesda Bike Accident Lawyer
Bike accident cases in Bethesda differ from car accident cases typically in terms of the nature and extent of injuries sustained by the bicyclist. When an experienced bike accident attorney in Bethesda is evaluating a bicycle accident, they understand that a bicycle is in fact a vehicle and is held to the same rules of the road as the striking vehicle. Therefore, when liability is evaluated, it is really done in terms of two vehicles. A determination must be made as to who violated the rules of the road. The unique aspect about bicycle accidents is that when a person is riding a bicycle and struck by a motor vehicle, his or her injuries are typically much more severe than a person simply riding along as a passenger or driver of another motor vehicle who is protected by a seat belt and airbags.
What to Know About Bike Accidents
It is important for bicyclists to remember that they are the operator of a vehicle by law and they are required to conform to the rules of the road. Even though a bicyclist may be very significantly injured or even killed, this does not affect the other party's right to raise an assumption of risk or contributory negligence defense. This means that even if the injuries are severe, the other party's insurance company will still fully defend the claim and present all of the facts necessary to assert a contributory negligence defense, which if successful, would bar the party's recovery.
Traffic Laws and Rules for Bikers
Bicycles in Bethesda are deemed to be vehicles by law in Maryland. Therefore, the interaction or corresponding traveling of bicycles and motor vehicles are each required to follow the rules of the road equally. Bike riders are required to follow the rules of the road and are required to conform to the rules of the road fully as though they are a car, truck, or SUV traveling along the roadway.
Seeking Medical Treatment
A person will often retain a Bethesda bike accident lawyer before they finish treatment for their injuries. A person need not wait until they are discharged from medical treatment in order to retain an attorney. In fact, it is best to retain an attorney as soon as possible, which means that they will be retaining an attorney before treatment is complete. The attorney can advise the injured person on the progress of their medical treatment and discuss this issue with the injured person as it relates to their individual claim.
Consulting With a Bethesda Bike Accident Attorney
It is best for a bicyclist to consult with a Bethesda bike accident attorney as soon as they can after an accident occurs. If the bicyclist retains the services of the attorney, the attorney will be able to obtain information concerning how the accident occurred and investigate facts and circumstances of the collision. The best time to contact a Bethesda bike accident lawyer is immediately after the collision, while memories are fresh and documents are on hand. As time progresses, people's memories fade and documents may get lost. Therefore, it is crucially important for a person to retain the services of an attorney as soon as they can after the accident. An attorney is invaluable in accidents that involve a collision between a car and a bicycle, and they can help resolve the issue in a number of ways using their experience and legal knowledge.