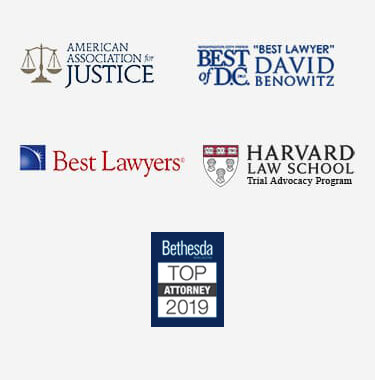 Anne Arundel Rollover Truck Accident Lawyer
A rollover accident is when a commercial truck has left the wheelbase and is either on the side or has completely flipped over and is upside-down. If you have been involved in a rollover truck accident, it is imperative that you consult a skilled truck accident attorney. An Anne Arundel rollover truck accident lawyer could fight tirelessly to achieve a positive outcome for you.
Common Causes of Rollover Truck Accidents
Common causes of rollover truck accidents are normally overweight or overloaded trucks that are very top heavy and can tip over. Normally, this causes multiple vehicle accidents and can cause severe injuries to people in cars, given the unevenness of distribution of weight in those trucks.
Trucks are more susceptible to roll over if their cargo unexpectedly shifts, which is why both the driver and the truck companies have duties to ensure that the cargo is sufficiently tied down on the truck and will not shift or cause the truck to roll over.
Impact Truck Rollovers Have on Other Drivers
Trucks rolling over affect other drivers on the road because the trucks are so big and because the trailers are so long that they can cover most of the cars in another lane as well as cars approaching the truck itself. In these cases, people in multiple cars are in danger because the truck rolled over and covers such a wide surface area on the road.
Risks Associated With Rollover Accidents
Rollover accidents are different than other types of accidents because they cover so much of the road and because they put so many other drivers at risk. As an Anne Arrundel rollover truck accident lawyer might explain, just because a person is behind the truck and they hit it when it has rolled over does not mean necessarily that they are responsible for that accident.
The risks associated with rollover accidents are that drivers who are impacted by the rollover have the same essential injuries as in other truck accidents. However, once the truck rolls over, the cargo normally has an ability to come loose and could further injure people.
Avoiding Rollover Truck Accidents
A person should be aware of their surroundings on the road. A person needs to ensure that they are cognizant and ready to react quickly when on the state road or highway with a large commercial truck.
People are unable to prevent getting involved in a rollover accident if the immediate impact of the rollover accident could not be avoided by the people in the car. Also, if it is an unseen obstacle, such as when a car comes over a crest of a hill or immediately makes a blind turn and cannot stop on time because the truck is so large on the roadway and takes up so many lanes, then the drivers can be unable to prevent an accident.
Documenting a Rollover Accident
A person should ensure that there are police officers on the scene who are reviewing the accident. They should let them know that they are not at fault for the accident because the rollover was so sudden or because they could not see the rollover before they came upon it and collided with the vehicle itself. An Anne Arundel rollover truck accident lawyer might also recommend that an individual take pictures of the incident, take down the truck drivers information, and potentially speak with other drivers that may have witnessed the incident.
How an Anne Arundel Rollover Truck Accident Attorney
Because litigation matters can be quite complex, an Anne Arrundel rollover truck accident lawyer could take your claim and work through it so that you do not have to worry about that part. You are likely going to have essential medical injuries that will require their more immediate attention. Maryland rollover accident attorneys are able to take the legal side off a person's hands and ensure that you can focus on recovering and receiving the compensation that you deserve.