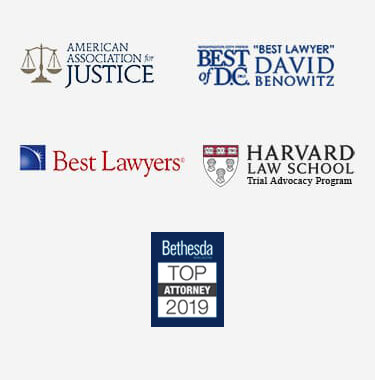 Maryland Overloaded Truck Accident Regulations
Trucks are often used to transport goods like produce, fuel, and so on, across the country. While the transportation of these goods is important, there are also certain Maryland overloaded truck accident regulations that truck drivers should follow. Failure to abide by these regulations could have dangerous and sometimes fatal consequences. By neglecting these rules, truck drivers could cause serious accidents. If you have been injured in an overloaded truck accident and want to pursue a claim, speak with a determined overweight tractor-trailer crash attorney that could fight for a solid outcome for you.
Risks That Overloaded Trucks Pose
The risk to infrastructures when a truck is overweight and overloaded is substantial, including risks bridges as well as roads that are newly paved. These roads are not able to take certain loads and there are signs stating that a truck that is overweight/overloaded should not go on the road or the bridge. Trucks regularly disregard those signs and put everyone in danger because that truck is disobeying the law.
However, by not following Maryland overloaded truck accident regulations not only are truck drivers endangering infrastructure, they are also endangering people's lives. The risk posed to other drivers when a truck is overweight is that the truck's handling and its ability to control its speed are severely diminished. As the truck is overweight or overloaded, it is unable to properly complete driving maneuvers. That poses a substantial risk to other car drivers on the road because these trucks are unable to maneuver or accelerate and decelerate in the way that the truck was meant to do.
Overweight Truck Accident Injuries
People in an overloaded truck accident can suffer the same serious injuries that a person would sustain as a result of any truck accident. The trucks are so heavy even when they are not fully loaded that once they hit a car, the people in the car will sustain serious and significant injuries. Trucks being overloaded will only magnify those injuries.
Who Regulates the Trucking Industry?
Regulation of the trucking industry in the United States is carried out both at the federal level and state level. But states, including Maryland, regularly rely on the federal regulations to control the trucking industry.
To come up with the regulatory standards, the Federal Motor Carrier Safety Administration will look at common causes of unsafe conditions and try to alleviate these conditions by either the rule-making process or procedural regulation.
Why Truck Drivers Should Follow Regulations
Truck companies have to uphold Maryland overloaded truck accident regulations because they are the ones who have very dangerous equipment out on the roads and in places where they are a risk unless they abide by the standards the federal and state governments have put forth. When a person has an accident of a serious nature, normally it is either the trucking companies or the trucking drivers that do not abide by these regulations.
Trucking companies also have to obtain a very high insurance coverage that ensures that they are able to cover very serious accidents in which the damages can be in the millions of dollars.
Benefit of an Overloaded Tractor-Trailer Collision Lawyer in Maryland
There are many business entities that could be liable for overweight or overloaded trucks, especially if they have neglected to follow  Maryland overloaded truck accident regulations. That is why a person wants to bring this case to an experienced attorney because that attorney can investigate the cause of the accident. An  attorney needs to find out which business or which person made that truck overweight and overloaded.
Once that person is found, they could have to sue multiple defendants, which can be quite complex but permits a plaintiff to receive the most amount of money possible because an attorney is able to look ahead and bring everyone into the case who is responsible for that victim's injuries. Using this method, an attorney will not let a business sneak away without paying what is owed to the victim because they caused the victim's injuries.