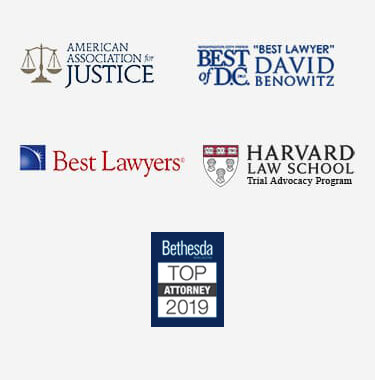 Ellicott City Car Accident Attorney
Getting injured in a car collision in Ellicott City can be a nightmare. You may be suffering physically and emotionally, and are likely wondering what your options are for getting your life back on track. Dealing with insurance companies and medical providers can be stressful and distract you from the all-important healing process. In such situations, you should strongly consider discussing your case with an Ellicott City car accident lawyer. He can advise you on all of your options and help you determine the best course of action for pursuing financial compensation. Pursuing financial compensation through the legal system accomplishes two important goals; one, to ensure that you have the support you need as your recuperate, and two, to hold the responsible party to answer for their careless, reckless, or negligent behavior. Our lawyers believe strongly in this cause, and they understand what you're going through. Call a personal injury lawyer today to discuss the details of your car accident injury claim and rest easy knowing that they can take the burden of fighting for your rights so that you can concentrate on your health and well-being.
Car Crashes in Ellicott City
Ellicott City is a quaint and historic location full of shops, boutiques, and young professionals who commute to work by car daily. Car crashes can be incredibly debilitating and result in expensive medical bills, massive damage to your property, and a general reduction in your quality of life. If you have been hurt by another driver's negligence, an Ellicott City car accident attorney at Price Benowitz LLP can help you evaluate your options and will fight to ensure that the harms and losses you have suffered are addressed.
Dangerous Maryland Roads
The Beltway can be extremely treacherous. Route 40 and Route 29 can be dangerous as well. Anyone who has driven these roads can tell you about sleepy drivers, distracted drivers, and people who simply don't check their mirrors or look before changing lanes, or exceed the speed limit while rushing to and from work and other locations. According to the Maryland Motor Vehicle Administration website, more than 650 people were killed in 2006 in motor vehicle accidents in Maryland. The MVA goes on to note that in 2010, the 177 alcohol or drug impaired traffic fatalities that occurred that year accounted for 36 percent of all traffic deaths in the state. Additionally, it is estimated that more than 8,000 impaired driving crashes occur each year on Maryland roadways and that that 35 percent of those impaired driving crashes resulted in jury. For more on Maryland crash and driving statistics, go to the MVA's website here.
After a car accident, a myriad of considerations may be running through your mind. It is important to know that you do not have to suffer through your recovery without legal guidance. Experienced personal injury lawyers can help quell your concerns and work with you to develop the best course of legal action to pursue the compensation that you require and deserve.
How Can an Ellicott City Car Accident Lawyer Help?
A well-qualified attorney will begin by evaluating your case and focusing on three primary factors. The first issue is whether someone else was at fault or, in more technical terms, did someone breach the duty of care owed to you. This might be the other driver, the car manufacturer, the highway maintenance department, another entity, or all of the above.
The second question, put simply, is whether the collision caused serious physical harm. This is generally defined as an injury that requires extensive medical treatment and follow up, such as physical therapy, medications, long-term disabilities, surgery, and more.
The third question is whether you contributed in any way to your own injury. Maryland is one of only about six states that recognizes the extremely strict doctrine of contributory negligence. Therefore, if you played any role in causing your own injury, you may not be able to recover damages. A skilled Ellicott City car accident attorney will know how to determine if you shared any responsibility for your incident, and he will be prepared to fight any erroneous claims by the at-fault party if they try to blame you for something in which you have no fault.
If you are interested in filing an injury claim for harms arising from the collision, contact an experienced Ellicott City car accident lawyer before speaking to insurance companies. Moreover, you may receive calls from the other party's insurance company offering you a hasty settlement. It is important to keep in mind that a quick settlement will likely constitute a total settlement of the issue and prevent you from seeking compensation for medical bills in the future. The well-qualified car accident attorneys at our firm will work tirelessly to protect your interests. Additionally, all personal injury cases are taken on a contingent fee basis, meaning that we do not get paid unless we recover an award for you.
Measuring Harm in a Car Accident
The next task is to measure the harm that was done. This may include medical expenses, lost wages, lost earning capacity, pain and suffering, and a variety of other factors. An experienced car accident attorney in Ellicott City can use his or her skills and resources to calculate things such as:
Medical bills
Prescription costs
Property damage
Lost income
Lost opportunities for the future
Many attorneys suggest keeping a daily diary to note even the small expenses related to your car accident, such as having to pay for a housekeeper, babysitter, dog walker, or cab fare. You can also use this method to record sleeplessness, anxiety, or trouble in your relationships as a result of the harms and losses you have suffered.  It is also important to document pain, injuries, and any daily activities that you have trouble performing after the accident.
Contact an Experienced Attorney
If you or a loved one has been seriously hurt in a car collision, you undoubtedly already have a lot on your mind. It is important to stay in touch with your doctor and take care of your physical and mental needs. It is also important to get in touch with an experienced Ellicott City car accident lawyer as soon as possible to ensure your rights are protected. Contact our firm today for a free consultation.