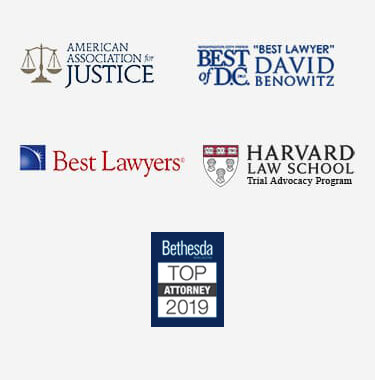 Injuries That Can Result From a Maryland Bicycle Accident 
Impacts between individuals riding bicycles and motor vehicles can result in serious physical and mental injuries. The possible damage that a multi-ton car can inflict upon a cyclist can be devastating.
At a minimum, a bike rider will be knocked quickly and forcefully to the ground, or worse yet, find themselves tossed a great distance into traffic, striking surrounding vehicles or objects before coming to a stop. The resulting injuries can have a permanent, negative impact on a person's life.
A bicycle accident attorney will be knowledgeable about injuries that can result from Maryland bicycle accidents. They help bike riders who have been involved in accidents fight for the compensation that they deserve for their injuries.
Types of Bike Rider Injuries
Injuries that can result from a Maryland bicycle accident can be broken down into two main categories: physical and mental.
Physical Injuries
Physical injuries resulting from collisions between bikes and cars range from cuts and scrapes, to broken bones, and even death. Spinal cord injuries are not infrequent, and injuries as extreme as paralysis are possible. Less serious injuries, however, can still cause long-lasting pain and suffering.
Attorneys often see people with lumbar strains from bicycle-related accidents. Lumbar strains involve a stretching of the tissues, muscles, and tendons connecting the vertebrae that protect the spinal cord in the back. Thousands of nerve fibers within those vertebrae become irritated upon being stretched, causing pain.
Such injury not only creates the challenge of healing the tissues, muscles, tendons, but may also require pain management. Many clients need to see orthopedics specialists and physical therapists for months after suffering a lumbar strain before they are back to normal.
Mental Anguish
In addition to physical injuries, the mental injuries that can result from a Maryland bicycle accident can be substantial. The general aim in a personal injury case is to return the plaintiff back to how they were before the accident. This applies to personal injury (physical and mental), as well as loss of property.
A large portion of this is the mental aspect of the injury, as mental pain can long outlast the physical recovery. Common examples of mental anguish include:
Pain and suffering associated with the physical trauma,
Loss of enjoyment of life,
Loss of daily activity level,
Loss of ability at work, and
Loss of consortium
Only a licensed medical doctor, chiropractor, or physical therapist can do that.  A lawyer can properly present someone's medical profile to insurance companies and in front of juries to convince them of an individual's injuries and obtain the compensation that they require.
How a Maryland Bicycle Accident Attorney Can Help
If you or a loved one has been injured while riding a bicycle in Maryland, a lawyer is here to help. A Maryland bicycle accident attorney works to understand the nature and extent of your injuries and the impact that they have on your life.
A lawyer will be by your side and can listen to your concerns, and form a plan that fits your needs. Your focus should be on your recovery and on getting your life back to normal.
An attorney can help in this process by dealing with the insurance companies, gathering medical records, and negotiating on your behalf. Time is limited to file a claim so do not delay, contact a Maryland bicycle accident lawyer.