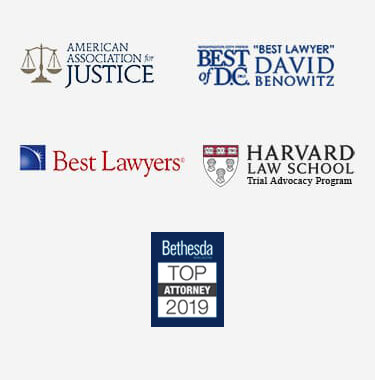 Worcester County Personal Injury Lawyer
Injuries resulting from a serious accident can upend your life by creating significant financial hardships, emotional distress, and ongoing pain and medical problems. If you think it is possible your injuries were caused by another person's negligence, get in touch with a Worcester County personal injury lawyer to discuss your case.
In reviewing your case, a personal injury attorney could help determine whether another party might be responsible for your suffering and advise you on how to pursue financial compensation. Qualified legal assistance could benefit your case and allow you to obtain every form of compensation you may be due.
Damages Available in Personal Injury Lawsuits
Any type of accident can result in severe personal injuries. For example, car accidents, aviation disasters, and simple slip and fall accidents can all result in a variety of losses, both economic and non-economic. A personal injury lawsuit can be utilized to recover financial compensation for the losses the plaintiff has sustained.
Financial compensation or damages typically include payment for:
Medical expenses
Lost income
Pain, suffering, and mental anguish
Medical expenses can include hospital bills, doctors' appointments, surgery costs, medical tests, rehabilitation, and in-home care. Lost income may include both current and future wages. Non-economic losses such as pain and suffering are more difficult to document but are common elements of personal injury claims.
A Worcester County personal injury attorney familiar with the types and amount of damages typically recoverable in these cases could enhance the plaintiff's ability to recover the maximum compensation available.
Establishing Liability
In order to recover financial compensation from a person or entity, the injured party must prove that the responsible party was negligent and that the negligence caused their injuries. State law requires the injured party to demonstrate four specific elements to establish another's liability:
The responsible party owed the claimant a duty of care
The duty of care was breached
That breach of duty caused the personal injury
The injury resulted in compensable damages or losses
A Worcester County lawyer experienced in this area of law could review the case to determine whether the elements of a successful personal injury claim are present.
Potential Bar to Recovery
Maryland is one of a handful of states that still applies the "contributory negligence rule," which bars claimants from recovery if their actions contributed to their accident. Under the contributory negligence doctrine, if the injured party can be faulted in any way regarding the cause of their accident, they are prohibited from recovering any damages, even if the other party was far more responsible.
For example, if a pedestrian is hit in a crosswalk by a driver who was texting, they may be barred from recovery if they had entered the crosswalk when the red light was flashing.
Contributory negligence is a common defense raised by insurance companies in Worcester County personal injury cases. A skilled personal injury attorney in the area could have the necessary experience to prepare for this defense and put the best case forward.
Let a Worcester County Personal Injury Attorney Take On Your Case
If you were injured in an accident that may be the fault of another person or entity, you should reach out to a Worcester County personal injury lawyer as soon as possible. A seasoned attorney could offer an initial review of your case and discuss available opportunities for recovering compensation from the responsible party. Call a Worcester County personal injury lawyer today and get started on your claim.