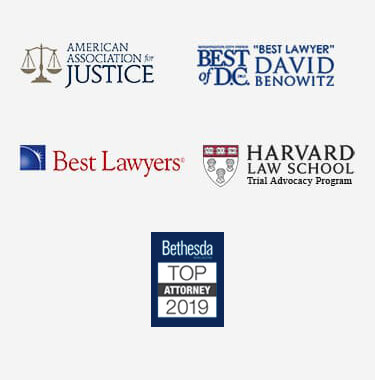 Maryland Dangerous Drugs Lawyer
Prescription drugs are a cornerstone of the medical industry and an invaluable gift to millions of individuals around the world. They have the ability to reduce pain and help patients recover from a plethora of illnesses and injuries. However, like most things in life, prescription drugs do have a darker side.
The Food and Drug Administration (FDA) is responsible for overseeing the pharmaceutical industry, but often, companies attempt to circumvent federal regulations. These companies knowingly market unsafe drugs while hiding test results and other relevant information from the FDA.
A diligent Maryland dangerous drugs lawyer may be able to help you. Speaking with an experienced personal injury attorney is the best way to help you get the compensation you need.
Do Pharmaceutical Companies Have to Warn Consumers
Contrary to popular belief, drug companies are not always required warn to consumers and physicians about side effects. However, the FDA does require a warning label when:
A product is potentially dangerous;
The pharmaceutical company is aware of the danger;
The danger is present when the product is used as intended;
The danger is not obvious to consumers or prescribers.
Often, the drugs are not recalled until a patient dies or sustains a serious injury from the drugs.
The Dangers of Off-Label Prescribing
When most doctors prescribe a drug, the drug has already been proven effective at treating a specific illness or injury. However, there may be times when pharmaceutical companies attempt to convince physicians to prescribe drugs that have not been cleared to treat a specific injury or illness. This is known as "off-label prescribing," and unfortunately, it is a common practice, often encouraged by pharmaceutical companies.
In the past, there have been numerous drugs, such as Seroquel and Warfarin, that were used in an off-label manner and were later found to be unsafe for patients with certain conditions. Despite a lack of adequate research, however, many pharmaceutical companies still promote drugs for off-label purposes without warning doctors or patients of potentially dangerous side effects.
Holding Pharmaceutical Companies Accountable
Pharmaceutical companies are required to test all their products before releasing them on the market. The FDA requires extensive testing, and often, it can take decades before a drug is cleared for consumer use. Unfortunately, drug companies often attempt to hide or downplay negative test results in an attempt to market drugs they know to be unsafe. This is not only a dishonest practice, but a potentially deadly one.
Patients harmed by unsafe prescription drugs may want to contact a Maryland pharmaceutical liability lawyer. When a drug company recklessly and carelessly places a dangerous drug on the market, it should be held accountable if consumers are harmed by the drug. Predicting future side effects of a drug is not an exact science, but when a company knows a drug is unsafe, they should act in the best interest of consumers.
Consult with a Maryland Dangerous Drugs Attorney Today
If you were harmed by a dangerous pharmaceutical product, you may be feeling angry, confused, and helpless. You may be focused solely on recovering and getting your old life back, and the prospect of taking on a major drug manufacturer may be unappealing at this point. However, you deserve compensation for your pain and suffering, especially when your suffering was preventable. It is best to seek legal help from an experienced and nearby attorney.
Schedule a consultation with a local Maryland dangerous drugs lawyer today to see if you have a case.