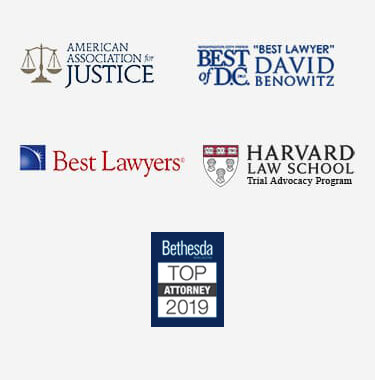 Maryland Spinal Cord Injury Lawyer
In the US, approximately six million people live with paralysis and more than 1.2 million people have been paralyzed as a result of a spinal injury. Many of these injuries occurred in preventable accidents. If you or someone you love experiences injury to the neck or back, a Maryland spinal cord injury lawyer can provide you with help understanding your legal rights.
A skilled Maryland catastrophic injury lawyer can advocate for your right to full and fair compensation after you or someone you love suffers damage to the spine.
How Spinal Cord Injuries Happen
Many paralysis cases are caused by illnesses and disabilities such as multiple sclerosis or stroke. However, statistics from the Christopher Reeve Foundation show that approximately 23 percent of paralyzed individuals suffer from paralysis because their spines were damaged due to injury. Top causes of injuries to the spine include:
Workplace accidents, which account for 28 percent of spinal injuries.
Motor vehicle collisions, which cause 24 percent of spinal injuries.
Sports and recreational accidents, which cause 16 percent of spinal injuries.
Falls, which cause nine percent of injuries to the spine.
Violence, which is the cause of four percent of injuries to the spine.
Birth defects, which cause around three percent of spinal injuries.
After an injury occurs, it is important to talk to a Maryland spinal cord injury attorney to determine if any individual or company could be held responsible for what happened to you or to your loved one. Some injuries may not manifest as immediately or as visibly. Others are obvious and can appear almost immediately.
Types of Spinal Cord Injuries
Assigning Responsibility
Maryland law imposes legal responsibility on individuals, businesses, and government agencies that cause injury due to a failure to live up to a legal obligation. There are many situations where spinal cord damage happens because individuals or businesses fall short in fulfilling their legal duties. Examples of those who could be held responsible include:
Manufacturers of defective equipment that is used in the workplace and causes an employee to fall and suffer spinal cord damage
Motorists who speed, drive drunk, or otherwise carelessly cause an accident that results in spinal cord injuries
Coaches and school athletic programs whose failure to properly supervise student athletes results in a spinal cord injury
Property owners if a fall occurs as a result of a failure to correct dangerous property conditions, or if visitors are the victims of violence as a result of negligent security
Medical care providers who are negligent during the labor and delivery process, resulting in spinal cord injury to infants
Damages
If you believe someone was responsible for causing spinal damage, a Maryland spinal cord injury lawyer can help you to pursue a personal injury claim to recover compensation.
Those responsible for causing the injury should pay for losses. Compensation should be available for:
Medical expenses
Wage loss
Pain and suffering
Emotional distress
A spinal cord injury attorney in Maryland can assist you in negotiating a settlement or pursuing a claim for compensation in court so you can recover the funds necessary to live your life comfortably after spinal damage has occurred.