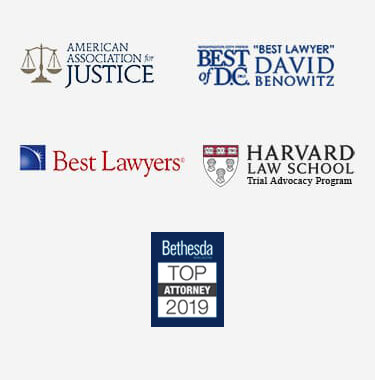 Washington County Personal Injury Lawyer
An accident can change your life forever. The severe injuries possible from a car accident, medical malpractice, or other personal injury case can be catastrophic to both your daily life and your finances. The high cost of medical bills, lost time from work, and other expenses related to an accident can pile up incredibly quickly. However, a skilled personal injury attorney is available and willing to assist you in seeking the financial compensation you deserve. You should not be on the hook for costs related to an injury when another person was at fault for your damages.
A qualified Washington County personal injury lawyer has the training and years of experience needed to fight for you. Call us today for help receiving the financial compensation necessary to get your life back on track after an accident.
Personal Injury Lawsuits and Understanding Negligence
Negligence occurs when an individual violates a duty of care to another and as a result causes injury. Personal injury cases require proof that the unintentional conduct of another person was wrongful and led to harm. Many accidents are caused by someone violating their duty of care, especially in motor vehicle collisions.
Motor vehicle accidents typically occur because a driver violated a traffic law or did not practice safe driving in some other way. When this is the case, such violations constitute a breach of the defendant driver's duty of care. This is typically one of the essential bases for proving a successful negligence claim against another driver.
Common Injuries in Personal Injury Cases
There are a wide variety of personal injury cases, including accidents and medical malpractice. When injuries occur in these situations, they can lead to significant medical expenses and other costs. Nearly any injury that occurs as a result of another person's negligence may be compensated.
Common injuries that occur as a part of car accidents and medical malpractice cases include:
Broken bones and fractures
Loss of blood
Traumatic brain injury and concussions
Loss of limb or use of extremities
Mental incapacity
Paralysis
Severe bruising or damage to skin
Death
Proving damages related to these types of injuries can be complicated and require a plaintiff to provide evidence that the injuries sustained are directly connected to another party's negligence. This proof often requires medical evidence and testimony to demonstrate that the injuries are the result of negligent acts or omissions.
Financial Compensation in Personal Injury Cases
The primary objective of a personal injury lawsuit is to financially compensate an injured plaintiff. Financial compensation comes in many forms to help an injured party get their life back on track. These include, but are not limited to:
Past and future medical bills
Costs of rehabilitation
Lost income
Lost future earning capacity
Pain and suffering
Loss of Consortium
Wrongful Death
Punitive damages (in limited circumstances)
An injured party must provide substantial evidence of their damages in order to succeed in court and win at trial. A skilled attorney with years of experience doing personal injury work is prepared to fight for that financial compensation for you.
Let a Personal Injury Attorney in Washington County Help You
Whether your personal injury case arises from some type of motor vehicle accident, pedestrian incident, or medical malpractice, you deserve representation that will help support your case. These complicated personal injury cases require the assistance of an attorney with substantial training and knowledge in order for a claim to be successful.
Personal injury cases can be complex, but an experienced Washington County personal injury lawyer understands how to fight for the financial compensation you need. Contact us today for a free consultation of your case!