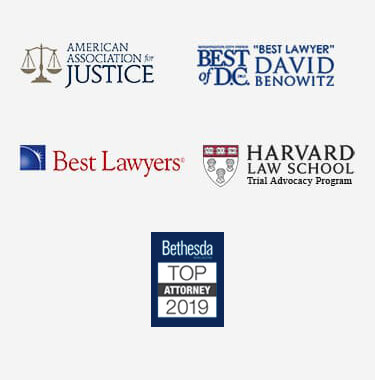 Virginia Family Lawyer
Local attorneys work with families every day to listen to their particular needs and concerns, to file correct and accurate paperwork, and to help them navigate the court system. A family law matter is something that will affect you and your family's quality of life for the foreseeable future.
The necessary forms to initiate a case on a family matter are complex. Arguing the case on your own can be very difficult, and if done improperly, could impact your family in negative ways.
Virginia family lawyers represent individuals with a wide range of family law matters. An experienced family lawyer will have knowledge of the court system and the applicable laws to promote potential clients' best interests and work towards an outcome that benefits their family.
Types of Family Law Matters in Virginia
While many may think of issues such as divorce or child custody when they consider family law, the reality is that this area of law is much more expensive.
Examples of practice in family law include:
Annulment – this can be attained in a limited number of cases where the marriage is void or voidable
Divorce- This can be achieved through certain fault based grounds, or on the grounds of the parties having been separated for a certain period of time.
Child Custody Issues – When a situation arises where the parents of a child live separately, either as single parents or as divorces, the court will determine a child care plan. This may be agreed to by the parents, or determined by a judge.
Adoptions – Virginia's court system takes a role in determining the fitness of potential parents for children up for adoption, even appointing an attorney, known as a guardian ad-litem, to represent the child's interests during the proceedings.
Child Support or Alimony Delinquencies – If a person is ordered to pay monetary support by the court and fails to do so, they may be ordered to appear before the court to explain the delinquency.
Prenuptial Agreements – Some parties wish to enter into a binding agreement that will set forth certain rights of the parties upon the death of a spouse or in the event that the parties should separate or divorce from each other at any time in the future.
Family lawyers in NoVa represent individuals for these types of cases and many others. If someone has been served with paperwork requiring them to appear on a family law matter, or are considering starting a case as a plaintiff, they should obtain the help of an attorney.
Family Law and the Courts
Family law is considered a civil matter. With rare exceptions involving a failure to pay support or being found in contempt of court, no one is sent to jail over a family law matter. Regardless, the courts consider family matters to be just as serious a topic as all other law. There are strict procedures that must be followed, and precision is necessary for all paperwork and statements made before the court.
The Commonwealth of Virginia encourages individuals to work out their differences through mediation to avoid the lengthy process of a trial. There are many alternative dispute resolution options available in NoVa, and settlements are often reached much more quickly than going to trial. Individuals are often surprised to hear that even very contentious divorces can be resolved by settlement prior to the trial date.
Contact a Virginia Family Attorney Today
Whether you are considering a divorce, seeking to establish or modify a custody and visitation order, accused of falling behind on support payments, or looking to protect your assets upon death, you should speak with an attorney. Call today to be put in touch with a Virginia family lawyer.