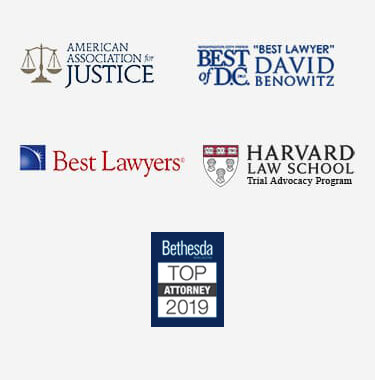 Washington DC Family Lawyer
Domestic issues that arise within family law can be very sensitive, requiring a lawyer of the highest quality and professionalism. During a divorce or a child custody dispute, you and your children have various interests that require protection, including assets and property, visitation, and child support.
Especially when you are unaware of your rights or what the law provides, it may benefit you to speak with a Washington DC family lawyer who can articulate what you may not even recognize as legal issues. Finding a skilled attorney who understands your unique needs and the future you want for yourself and your family is the best first step toward resolving any family law issues you may have. En Español.
Family Law in DC
A DC family law attorney could help you with divorce, child custody and support, negotiation of separation agreements, and the division of marital property.
Family law issues can be extremely complex. Even when dealing with a no-fault divorce, family lawyers must have extensive knowledge of the financial repercussions of separation and divorce, including the division of marital property and financial accounts. Family law also includes very sensitive topics, such as domestic violence and termination of parental rights.
There are many psychological aspects of family law, as families are often in the midst of uncertainty and conflict. A local lawyer will have the sensitivity and compassion required for guiding people through one of the most difficult periods and transitions in their life.
Negotiation vs. Litigation
Litigation is always an option in family law cases, but it is not the only option. There are many creative solutions for handling domestic legal issues. Especially with the help of a lawyer as an advocate and buffer, many couples are fortunate enough to negotiate resolutions through their lawyers without adversarial proceedings or hostility. During a divorce, couples may collaborate to draft separation agreements or contracts that articulate the rights and responsibilities of each spouse regarding finances, child care, and more.
Couples also have the option of mediation, a voluntary process during which both spouses work together with a neutral third party (mediator) to reach resolutions on matters such as divorce, child support, or custody/visitation. There are several other collaborative options for family law matters, all of which can be explained in depth by a Washington DC family lawyer.
When communications break down or when collaborative methods are not an option, litigation is necessary. Litigation provides a legally binding resolution that both parties are required to follow. Sometimes, litigation is the only way to get the other party to begin negotiating at all.
How a DC Family Attorney Could Help
Divorce, child custody negotiations, and other family law matters are inevitably stressful, and you may have doubts. Having the right lawyer and legal support can make all the difference in giving you peace of mind. You should have a lawyer who understands you, your circumstances, and your goals and who will provide you with personal attention and thorough explanations of your options.
A Washington DC family lawyer will be sensitive to your needs and help you achieve the best outcome possible. While stressful, legal issues pertaining to your family do not have to be devastating. If you are experiencing domestic relationship issues and would like to learn more about how a family lawyer can help you, contact us today.