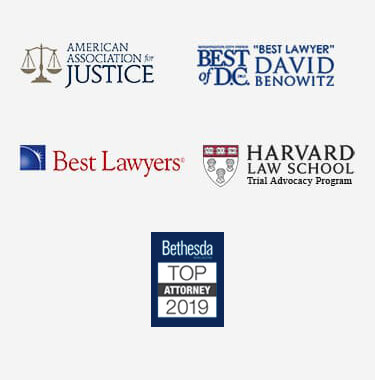 Maryland Prenuptial Agreements Lawyer
Every couple considering marriage should be aware of the legal ramifications of getting married and what will happen in the event of a divorce. A potential divorce can also affect a person's rights concerning child custody, access and visitation, and their ability to demand spousal support.
One way to create more certainty in the event of a divorce is to enter into a prenuptial agreement with your future spouse. Entering into a contract drafted by a qualified family attorney could help strengthen an engaged couple's bond and future marriage. A Maryland prenuptial agreements lawyer could help protect your rights and provide stability and certainty for your future by crafting a legally binding spousal contract.
What is a Prenup?
A prenup is a form of a marital agreement. What separates a prenuptial agreement from other marital contracts is that the parties sign it before getting married. The primary function is a pre-marital contract is to delineate each party's property rights in case of a future divorce. This can include rights to bank accounts, retirement funds, real estate, personal property, and even the ability to demand alimony in the event of divorce or separation.
A prenuptial agreement has no legal effect if the marriage does not end in a divorce or separation. However, a judge will incorporate an agreement signed by both spouses into a final divorce decree upon the dissolution of their marriage. A Maryland attorney could offer valuable insight into the form and function of pre-martial contracts.
Reasons to Enter into a Pre-Marital Contract
Perhaps the most unpredictable aspect of divorce is the division of a couple's marital property in cases where the parties cannot reach a settlement. Maryland is an equitable distribution state. This means that local family courts must equitably divide a divorcing couple's marital property, according to Maryland Family Law §8-205. Equitable does not necessarily mean equal, and the property is unlikely to be split 50/50.
An important benefit of prenuptial agreements is that the parties can control the distribution of their marital assets. For example, a prenup may allow one party to retain all rights over the shared home, and a family law judge is likely to incorporate those terms into a final divorce judgment.
However, pre-marital contracts may not decide the care and custody of children. While a prenup can outline a couple's wishes regarding custody, the court is obligated to act in the best interest of the child regardless of the parents' preferences. Additionally, every non-custodial parent has the obligation to provide child support, and a prenuptial agreement cannot waive this requirement.
Any provisions on the care and support of children must be reviewed by a family law judge. Fortunately, a dedicated prenuptial agreements lawyer in Maryland could help a couple anticipate the local tribunal's interpretation of relevant family laws during the drafting stages of their prenup agreement.
Let a Maryland Prenuptial Agreements Attorney Assist You
It can benefit both you and your future spouse to enter into a prenuptial agreement that clearly delineates your property and alimony rights. These marital contracts can help provide stability for the future and serve as a guideline in case of a future divorce.
A Maryland prenuptial agreements lawyer could help determine your goals, draft a legal document, and represent your interests during a future divorce proceeding. Get in touch with our firm today to schedule a consultation.