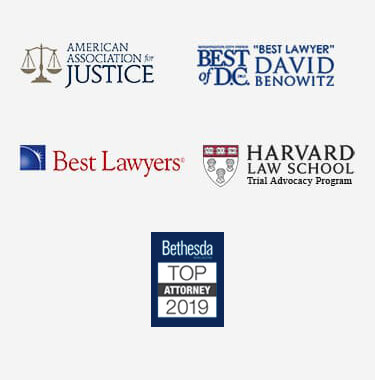 Somerset County Personal Injury Lawyer
Personal injury claims can arise in a multitude of circumstances. If you or a loved one was hurt in an accident, you might have a valid case. However, not every situation where a person comes to harm automatically guarantees legal recourse. In order to have a personal injury claim, an accident victim must prove that another party's negligence directly caused their accident, injury, and damages.
If you are looking for legal advice regarding your accident claim, contact a Somerset County personal injury lawyer today for assistance. Your lawyer can analyze your specific circumstances, determine whether you have a case, and initiate the necessary steps to begin the fight for justice on your behalf.
Types of Personal Injury Claims
If a restaurant visitor is injured after falling on a slippery floor or tripping over a loose floorboard, they may have a claim. A slip and fall case is one of the most recognizable personal injury claims, but a multitude of other accidents can give rise to a case. Some common personal injury claims include:
Defective products
Motor vehicle accidents
Medical malpractice
Negligent security
Nursing home abuse and neglect
Toxic chemical exposure
Boating and aviation accidents
Accident victims are sometimes unsure as to whether their case qualifies for a lawsuit. In these situations, a personal injury law firm could help Somerset County victims understand their legal options and initiate the necessary steps to start litigation.
Recovering Compensation in Personal Injury Claims
Accidents can wreak havoc an individual's health and lead to painful injuries. However, a victim and their family might also face devastating financial consequences. If someone suffers life-changing and permanent disabling injuries, they may have their entire life turned upside down and may never be able to return to their career.
A Somerset County attorney can protect an accident victim's rights and help them hold the responsible party accountable for their injuries. While no two cases are the same, and therefore compensation will vary, plaintiffs can potentially recover a variety of damages, including:
Lost wages
Medical expenses
Medical devices and accessories
Physical therapy
Cost for a home health aide
Physical and emotional suffering
Reduced life quality
Permanent disability
A Somerset County lawyer can help analyze a case and calculate the accident victim's damages to establish the worth of an injury claim. They can also negotiate with defendant's insurance and fight for a fair settlement.
A Somerset County Personal Injury Attorney Could Help
Personal injury claims are not always clear-cut and easy to prove. If you believe you may have a claim, contacting a Somerset County personal injury lawyer can help you understand your legal options and the types of compensation you could potentially recover in a lawsuit. A dedicated attorney could leave no stone unturned in fighting for your rights.
Do not wait before seeking legal advice. The sooner you initiate a claim, the sooner you may receive compensation that could aid in your recovery. Reach out now for a no-obligation consultation.