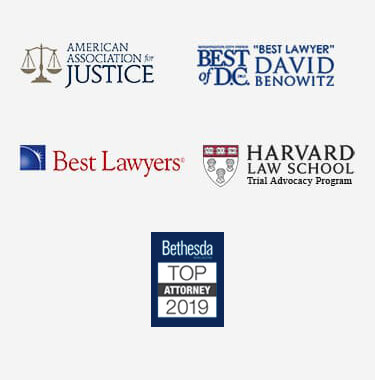 Howard County Hit & Run Accident Lawyer
Hit and run typically is when one car leaves the scene of the accident without stopping or leaving immediately after an accident. But a hit and run can be considered any time when one car leaves the scene or when the other driver gives a false name or they just refuse to speak to someone.
Typically it happens late at night or on the weekend often when alcohol is involved or some kind of illegal activity is involved because the person doesn't want to stop and doesn't want to get essentially in trouble or caught doing anything they aren't supposed to be doing. Call to schedule a consultation with one of our Howard County car accident lawyers today.
Common Hit & Runs in Howard County
Hit and run collisions can occur in a variety of ways and could conceivably happen any time of day or any place. Typically it's a rear-end or a T-bone or a running the red light or if there's drugs or alcohol involved. Usually late at night or on the weekend usually when there's not many vehicles on the road, it's difficult to have a hit and run and traffic. Hit and run accidents usually can happen more on local roads rather than main thoroughfares.
Unique Aspects of Hit & Run Cases
Hit and run collisions can be different from other collisions where you have two or more people involved because you will only have one person giving their version of the how the collision occurred. In addition if you do not have uninsured motorist coverage endorsement on your insurance policy then you may be left with no one left to bring a claim against for your injuries and damage to your vehicle.
Your Next Steps After Being Injured
You should call the police to make sure that you're documenting the accident. You shouldn't move your vehicle so that when the police arrive and issue a report the position of your vehicle is preserved. If you are feeling any pain or experiencing any injuries then you should call an ambulance and tell the emergency personnel any injuries that you may be experiencing at the time. Two of the biggest mistakes someone can make following a car accident is not calling the police and not getting checked by medical personnel.
You should also take photographs of your vehicle of any other landmarks or anything like that that can let you describe the scene of the accident as clearly as possible to someone who isn't there.
How a Howard County Car Accident Lawyer Can Help
What an attorney can do is make sure they take photographs of the damage to the car and make sure that there is a clear picture of how the accident occurred. An attorney can help a client build their case  and marshal the facts of their accident so that it's clear to the person at the insurance company who you are making a claim against or if there is a lawsuit then you want to make sure your case is clear to the judge or jury who will decide the case.