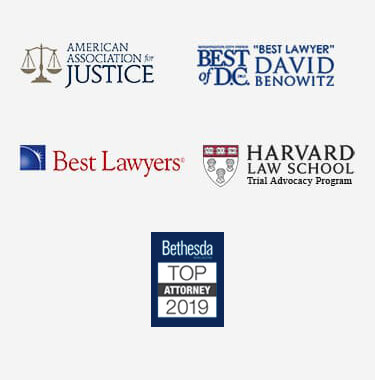 Hartford County Personal Injury Lawyer
After suffering an injury due to another person's negligence, the last thing you want to deal with is a mountain of debt. Property damage, medical bills, and lost time from work are just a few examples of the losses you may have incurred at the hands of another person. Personal injury lawsuits are designed to help injuried parties seek the financial compensation they are entitled to. Monetary damages can help you get your life back on track and put the costs of your injuries on the responsible party, rather than on you.
If you have been injured by another person's negligent conduct, an experienced Hartford County personal injury lawyer is able and willing to fight for you. Seeking financial compensation with the guidance of a trusted attorney could help you get your life back on track after an accident.
Personal Injury Claims: The Different Types
There are several kinds of personal injury claims, but some of the more common include motor vehicle accidents and medical malpractice.
Car and Other Motor Vehicle Accidents
Accidents in a car or other motor vehicle are incredibly common. Injuries from these accidents may range from minor to more severe, and can even include fatalities. Injuries to a person's back, neck, bones, brain, and more can occur in these types of devastating accidents. A plaintiff can seek compensation related to the injuries they sustain in a motor vehicle accident.
Medical Malpractice Lawsuits
Medical malpractice lawsuits hold doctors and other medical professionals responsible for their mistakes. When a mistake is made due to negligence, and that mistake causes harm to a patient, that patient deserves compensation for their injuries. When a patient dies due to the medical malpractice of a doctor, the family of the deceased may be able to collect wrongful death damages as part of a medical malpractice claim.
Understanding Personal Injury Claims
Personal injury law applies to a wide variety of circumstances, especially where a plaintiff has suffered harm because of the negligence of another party. Negligence occurs when a party has a duty of care to another, breaches that duty, and as a result of that breach causes injury. Even when the other party did not intend to cause harm, their negligence may make them liable for money damages to a plaintiff.
Personal injury claims require strong evidence of injury, such as:
Medical evidence
Eyewitness testimony
Law enforcement testimony
Expert testimony
Physical evidence
Documentary evidence
Adequately utilizing these types of evidence requires the assistance of an experienced attorney, who is well versed in Maryland personal injury law.
Winning Financial Compensation
A personal injury lawsuit is designed to seek financial compensation for all of a plaintiff's injuries. There are many forms of compensation, each requiring proof in order to be obtained. A qualified personal injury attorney in Hartford County can help you seek:
Rehabilitation costs
Medical bills (past and future)
Lost income
Lost future earning capacity
Loss of consortium
Wrongful death
Pain and suffering
Punitive damages (in certain cases)
Every personal injury case is different and each unique claim entitles a plaintiff to different types of damages. A skilled attorney understands personal injury law and how different claims can best help an injured plaintiff seek the compensation they deserve.
Schedule a Consultation with a Hartford Personal Injury Attorney
This may be a difficult time for you and your family. Suffering an injury is never easy, and you should not be left high and dry for the costs you incur as a result of an injury caused by another person's wrongful actions.
An experienced Hartford County personal injury lawyer will fight for your justified compensation. Contact us today for your consultation and the help you need!