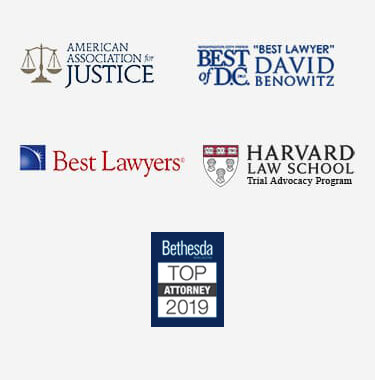 Garret County Personal Injury Lawyer
If you or a family member suffered injuries in an accident caused by another person or company, consider speaking to a personal injury attorney. A Garret County personal injury lawyer can potentially help you hold a negligent party to account by gathering evidence, proving your damages, and providing expert witnesses if needed. Throughout the entire legal process, a lawyer can be by your side, help you fight for justice, and see your case through to the end.
Personal Injury Claims in Garret County
A variety of accidents can potentially lead to personal injury claims, provided another individual or company is responsible. Personal injury claims can arise in the following circumstances, as well as others:
Medical Negligence
Medical malpractice can potentially include birth injuries, misdiagnosis, late diagnosis, surgical mistakes, and other instances of negligence. Medical malpractice cases can be tough to litigate and typically require expert witnesses.  However, a personal injury lawyer in Garret County could help build a case against a negligent medical provider.
Falls on Public or Private Property
Accidents on private and public property can occur for various reasons, including inattention. However, in order to have a personal injury claim, an accident must have occurred due to negligence. This could be a dangerous or hazardous condition on the premises, such as wet or cracked flooring.
Motor Vehicle Wrecks
Any type of car crash that happened due to negligence could potentially result in a personal injury claim. This can include truck wrecks as well as accidents involving motorcyclists, pedestrians, and cyclists.
Other common accident cases include dangerous products, animal attack claims, nursing home abuse.
The Next Best Steps After an Accident
Those who suffered serious and perhaps debilitating injuries may be dealing with a long recovery period and decide to wait before taking legal action. However, seeking legal advice as soon as possible can be critical to the success of a case.
According to the Maryland Courts & Judicial Proceedings Code section 5-101, accident victims generally have three years to file a personal injury claim. Failing to meet this deadline could leave victims without legal recourse and unable to claim compensation.
While three years seems like a reasonable timeframe, crucial evidence could "disappear" over time. Eyewitnesses may move away or forget important details after months or years have passed. Generally, accident victims in Garret County should seek legal advice from an lawyer as soon as possible after an accident.
A Garret County Personal Injury Attorney Can Fight for You
If you were hurt in an accident that was not your fault, consider speaking to a Garret County personal injury lawyer as soon as possible. A lawyer could protect your rights and fight for your due while you focus on healing.
A successful claim could allow you to recover compensation for medical expenses, pain and suffering, property damage, and other losses. Contact the office now for a consultation.