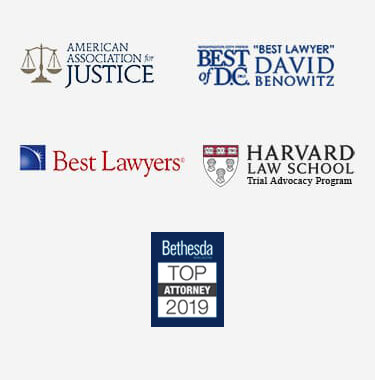 Carroll County Personal Injury Lawyer
A personal injury lawsuit can assist you in getting your life back on track after an accident. The costs of dealing with your injuries can pile up quickly, but you should not have to pay when someone else is at fault. Whether you were involved in a motor vehicle accident, suffered from medical malpractice, or were subject to an intentional tort, you are allowed to seek compensation for your injuries. A personal injury lawsuit can assist in pursuing the money damages needed to get you the financial help you deserve.
An experienced Carroll County personal injury lawyer has the years of training and courtroom experience needed to fight for you. Our firm can help. You are not alone.
Proving a Personal Injury Case
In order to prove a personal injury case, the injured party and their attorney need to provide evidence to the court. This is an incredibly complicated process without the assistance of experienced legal counsel. These cases are governed by specific rules of evidence and procedure that must be followed.
For the purpose of supporting your personal injury claim, a lawyer will thoroughly investigate the accident. This will include:
Analyzing accident reports
Reading through police narratives
Conducting interviews with any witnesses
Using accident reconstruction and expert testimony
Reviewing the resulting medical injuries and damages from records and bills
While much more is likely to be considered in the course of the investigation, this provides you with an idea of the type of evidence needed to substantiate a successful personal injury claim.
What is Negligence?
In any personal injury claim, the injured party must demonstrate that the person at fault for the accident was negligent. Negligence occurs when a party has a duty of care to another that they have violated, which resulted in injury. The most common example of negligence is that of car accidents. If another driver fails to follow traffic laws, such as running a red light, those actions are negligent if they cause harm to someone else.
Proving negligence is an essential part of any personal injury case. The use of the evidence discussed above is crucial in representing to the court and to a potential jury that the other party was negligent and should therefore be held liable for the injuries sustained. With the assistance of a competent personal injury lawyer, the likelihood of a successful personal injury claim will increase. An injured person deserves compensation from a negligent party when they have suffered damages.
Earning Financial Compensation Through a Personal Injury Lawsuit
A personal injury lawsuit is designed to get the injured party financial compensation for their injuries and everything else they have endured as a result of another's negligence. There are many different kinds of compensation, and each requires its own type of evidence and level of proof. A knowledgeable personal injury attorney will help seek:
Current and future medical costs
Rehabilitation bills
Lost earnings
Loss of future earning potential
Loss of Consortium
Pain and suffering
Wrongful death
Punitive damages (in some cases)
All of these kinds of damages must be proven in court. This requires the skill and training of a qualified personal injury attorney who knows how to verify these claims in court.
Call a Personal Injury Attorney in Carroll County Today
Personal injury cases may aid you in recieving the financial compensation necessary to pay for the various expenses sustained as a result of an accident. You should not have to suffer the debt of covering these expenses when an injury is someone else's fault.
An experienced Carroll County personal injury attorney can help you fight for what you deserve. Contact us today for your consultation and the help you need!