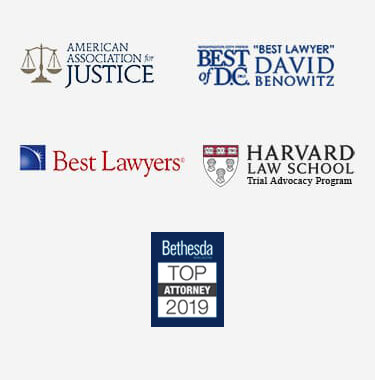 Maryland Trusts Lawyer
Trusts are powerful estate-planning tools that can be used to supplement a will. However, unlike wills, trusts can create a streamlined method for managing an individual's assets for their benefit or a beneficiary's benefit during the lifetime of the creator.  Trusts are created for a myriad of reasons, and they are a staple estate-planning tool.
If you are considering establishing a trust, it may be wise to hire a seasoned trust and estates lawyer to assist you. Without a trust, your loved ones may not receive the property you wish to leave them, or your loved ones who need additional help managing their property may not receive the support you think they need. Setting up a trust does not have to be difficult, especially with assistance from a seasoned Maryland trusts lawyer.
Creating a Trust
Trusts are complex documents that meet a variety of goals in an estate plan. A trust allows a creator to nominate another individual to manage assets on their behalf. Trusts are created for a number of reasons, including, to avoid probate, to make charitable distributions, to provide for minors, to provide support of individuals with special needs, and to protect children in second marriages. For legal assistance with this process, contact a trusts lawyer in Maryland.
Testamentary vs. Living Trusts
There are two different types of trusts: living and testamentary. A testamentary trust transfers property into a trust only after the death of the grantor. Since the trust allows the grantor to place specific conditions on the property they wish to leave another person, they may specify property or payments be spread out over an extended period or distributed in a one-time lump sum payment.
The trust is not immediately created upon the death of a person, but they are usually established as a will provision before a person dies.
On the other hand, a living trust, often referred to as an "inter vivos" trust, goes into effect while the grantor is still alive. Establishing such a trust may help an estate avoid probate if the assets are transferred into the trust before the death of a grantor.
The grantor of a revocable trust can revoke the terms of the trust any time; however, the grantor of an irrevocable trust cannot make any changes once it goes into effect.
Revocable trusts usually serve as a supplement to a will in case the grantor becomes incapacitated or unable to make decisions for themselves.
Talk to a Maryland Trusts Attorney Today
As stated above, trusts are relatively simple to create, but they can have a significant impact on the financial future of your loved ones. Like wills, trusts are meant to secure the financial future of someone you care about, and with the right trust, you can make sure this happens. By working closely with an estate planning lawyer, you can draft a trust that stands the test of time.
Talk to a Maryland trusts lawyer at your earliest convenience today.