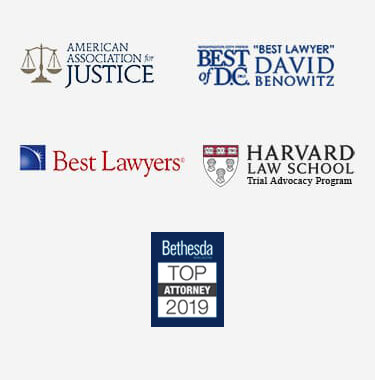 Maryland Trust and Estates Lawyer
Very few people enjoy thinking about their passing, but in reality, it is necessary if you want to safeguard the financial future of those you love and care deeply about. By working with an experienced Maryland trust & estates lawyer, you can ensure the effective and efficient transfer of your assets to spouses, children, relatives, and the charities of your choice.
Trust and estates law involves the preparation of wills, powers of attorney, medical directives, trust agreements, and business structures.
Without a will or any estate planning, you can place the financial future of your family and loved ones in jeopardy, and without some estate plan, there is no guarantee your loved ones will receive the property you promised them. By taking the necessary planning measures, you can make sure this does not happen in the wake of your passing.
Wealth Planning
Wealth planning is a significant aspect of trust and estate planning. When establishing an estate plan, attorneys consider the personal objectives of their clients, family relationships, federal and state tax policies, transfer laws, and charitable donations.
Attorneys work closely with their clients to ensure their wealth is distributed fairly and according to their desires, and at times, they may consult other legal professionals to assist them with this task. To ensure a will or estate directive is ironclad, an attorney may also draft various agreements between parties and business entities.
Trust Administration
Trust and estates attorneys also help administer estates in the wake of a death. They often work closely with family members of the deceased to handle issues such as:
Preparing insurance claims
Assisting the executor with the readying of probate documents and the valuation of estate assets
Filing final state and federal income tax returns
Arranging the distribution of assets
Monitoring the investment of the assets
A Maryland trust & estates lawyer can also ensure the estate receives the appropriate income tax savings and breaks it deserves.
Trusts allow for another person to administer the estate of another person known as a trustee. Establishing a trust may seem complicated, but with the right lawyer, individuals can guarantee the person conducting the estate of their loved one makes decisions in their best interest.
Those in charge of administering trusts may only use estate funds to cover specific expenses, and if they do not act in the best interest of the trustee, they can face legal action.
Probate Representation
Probate administration is necessary when someone passes away with any assets in their own name without a beneficiary designation or joint owner.  Probate is the court process for administrating an individual's estate.  The probate process can be confusing and paperwork intensive during the most difficult time in someone's life.  A probate attorney can assist with navigating the process, and ensure that an individual's wishes are met.
Consult with a Maryland Trust & Estates Attorney Today
If you want to ensure the financial wellbeing of your loved ones in the wake of your passing, you may wish to consult an estate planning attorney. Thinking about your passing may not seem like an attractive prospect, but you must consider your spouse, children, parents, and other friends and family members you care about.
Consult a Maryland trust & estates lawyer today to start planning for the future.