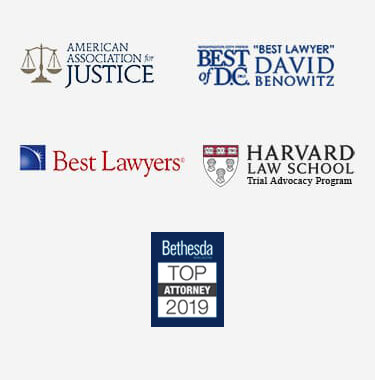 Maryland Estate Planning Lawyer
While imagining what will happen to family members in the case of sudden death or incapacity is unpleasant, engaging in effective estate planning is a vital part of providing for your family.
Estate planning comes in many forms. At the most basic level, a person can create a will that dictates their wishes after death. However, other testamentary documents such as trusts, living wills, irrevocable life insurance trusts, and business succession plans can also play a role, as well as the interactions between estate documents and other forms such as life insurance.
Working with a Maryland estate planning lawyer could help create certainty for the future. A knowledgeable trust and estates attorney could assist you with drafting new documents, evaluating the impact of existing ones, and assessing your goals to make them a reality.
Common Documents in the Estate Planning Process
A collection of testamentary documents will determine the future of a person's estate upon death. One of the most important documents is a will. According to Maryland Code §4-102, a will must be in writing, signed by the creator, known as the testator. The will must be created according to the testator's wishes, and two witnesses must sign the document in their presence. Besides these requirements, a will could contain any clauses that the testator desires.
Many people have other substantial assets or goals that a simple will may not be able to control. One example is ownership or a controlling interest in a business. Business owners should take care to author business succession plans that dictate their wishes in case of death or any inability to retain control over that company.
Individuals may also wish to set aside money for the creation of a trust. A trust must name a trustee to oversee this process, and this person has a duty to execute that trust with a reasonable level of skill and care under MD Code §14-405. An estate planning advisor in the area could explain the varying ways of retaining control over one's estate after death.
How Estates will Flow through the Court
There are two forms of probate in Maryland. The first is administrative probate, which is available when there is an uncontested will. The second type of probate is called judicial probate and falls under the jurisdiction of the Orphan's Court. Judicial probate occurs when a party contests the legitimacy of a will or the court needs to ensure the proper administration of an estate. The Orphan's Court will act to:
Appoint a representative of the estate
Oversee the role of that representative
Answer questions concerning the legality of documents
Formally close the estate upon completion of the testamentary documents' instructions
Working with an experienced local attorney could be crucial to effective estate administration. A lawyer could help estate representatives to fulfill their obligations under the orders of the court as well as help to interpret the language of testamentary documents and to challenge their legality in court.
A Maryland Estate Planning Attorney Could Help to Secure the Future
Taking proper steps to secure your future is an essential part of protecting your family and your business. State laws provide strict procedures for when a person dies without a will, and these laws act without regard for your wishes. It could benefit all parties to have a developed estate plan that distributes assets, establish a trust, and provide a succession plan for your business.
A Maryland estate planning lawyer could help with every stage of this process. They could identify your goals, draft documents that specify your wishes, and even help nominated representatives fulfill their obligations under the law. Call today to schedule a consultation and learn more about effective estate planning.