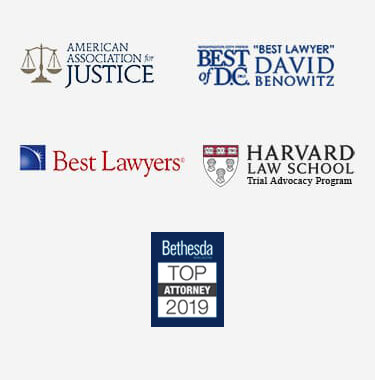 Maryland Wills Lawyer
Having an updated will ready is one way to be prepared for the unexpected things in life. If you created a will some years ago, it is a good idea to review your situation with a Maryland wills lawyer to see if changes in the law and in your life could require modifications. If you have not yet created a will, an attorney could explain your options and help you devise a plan to meet your needs.
In addition, if you need to contest the validity or interpretation of a will, a knowledgeable trusts and estates lawyer could fight to protect your interests. Conversely, an attorney who understands the legal interpretation of wills and trusts could also staunchly defend a will if it is challenged.
What Does a Living Trust Do?
Establishment of a living trust can enable assets to pass from a deceased person to designated beneficiaries without the need to undergo the Maryland probate process. However, just because someone has a living trust does not mean they do not also need a will.
In many instances, assets may be unintentionally left out of a trust. An attorney can help make sure those assets are moved into the trust and distributed according to the individual's intentions.
What a Will Can Do
A will can do much more than divide someone's property. For example, for anyone with minor children, a will is an efficient way to establish a guardianship plan for the children to cover both personal care and financial matters.
Moreover, a will can create trusts for the benefit of dependents and specify the terms of the trust. A trust will also name the executor, usually referred to in Maryland as the personal representative. This individual will ensure that any debts left behind are paid off, that proper tax returns are filed, and that assets are distributed according to the terms specified. A wills lawyer in Maryland could assist the personal representative in carrying out these responsibilities.
A Maryland wills lawyer could also create a living will, which is a type of advance medical directive. This document can specify the types of medical treatment an individual wants or does not want in the event of certain medical occurrences.
Administration of a Will in Maryland
Most people are unaware of the legal requirements for handling property after someone passes away. In many cases, an estate must pass through the probate process, but probate is not always necessary.
A wills lawyer in Maryland could help with the process of administering a will, including a review to determine whether the estate must go through probate. While personal representatives do not assume responsibility for paying off the debts of a deceased person, they may face liability if they make mistakes with the distribution of assets. Legal guidance can prevent critical errors.
How a Maryland Wills Attorney Can Help
Guidance from an experienced legal advisor can prevent missteps in the process of forming, revising, or administering a will. In addition, a Maryland wills lawyer could also help defend or challenge the terms of a will.
A dedicated wills lawyer understands the issues that could arise and can help work to prevent conflict and resolve difficulties. For a free consultation to learn how an attorney could help meet your needs, call now.