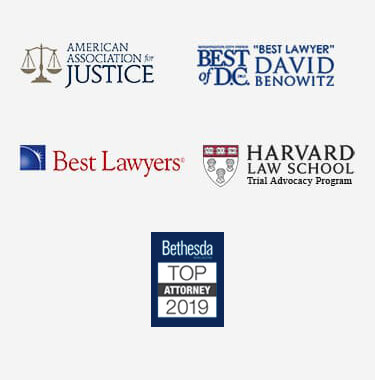 Virginia Trusts and Estates Lawyer
Many people in Virginia avoid thinking about trusts and estate matters because they think of them as having to do with death. In reality, though, trusts and estates are means of planning to live your life most efficiently and with the least amount of worry.
It is never too soon to begin talking with a Virginia trusts and estates lawyer. Whether you are starting from scratch or want to review your current plans and documents to make sure they provide for future needs, a dedicated estate planning attorney could help you meet your goals in a cost-effective manner.
Areas Where a Trusts & Estates Lawyer Could Assist
The experience amassed over years of helping clients with a variety of matters enables a NoVa trust & estates lawyer to assist in many areas of life. A trust & estates lawyer could:
Draw up or revise a will
Craft an estate plan to meet your objectives
Help manage an estate during the probate process
Devise powers of attorney for different circumstances
Create trusts to reduce estate taxes, avoid probate, or fulfill other goals
Prepare advanced medical directives to honor your wishes
Help clients find ways to minimize tax liability
Planning for tomorrow with the help of estate lawyer can reduce your concerns today. Every family situation is unique, so it is wise to work with a legal advocate prepared to devise a personalized plan to meet the specific needs involved.
Trusts Can Fulfill Many Different Objectives
People used to view trusts as a way to direct management of their property after death. Today, however, people in Virginia frequently create living trusts, charitable remainder trusts, and other types of trusts that provide tax savings and other benefits during their lifetime, as well as protection for loved ones after they pass.
One of the most popular types of trusts is a living trust designed to avoid Virginia's costly and time-consuming probate procedures. Individuals transfer their interest in property into the trust, and then continue to manage that property just as they did before the creation of the trust. When they pass, property transfers to designated beneficiaries without the delays of probate.
A Virginia trust and estates lawyer could explain various trust options that may be right for a set of circumstances. There are more choices now than ever before.
Assistance with Wills & Probate
Even with a living trust in place, it is prudent to have a valid will to direct management of any property that falls outside of the control of the trust. A will is a primary document many entities often ask to see after someone's death, so having a will simplifies the process of winding up an estate.
A trust and estates lawyer in NoVa could create a will or take care of the myriad details in managing an estate after someone passes. Virginia laws contain numerous requirements regarding issues such as notification to potential creditors. An experienced estate lawyer can help ensure that estate matters comply with both federal and state laws.
Consult a Knowledgeable Virginia Trust & Estates Attorney Today
There are many decisions that go into crafting an estate plan, so it is wise to allow time to consider various issues before making a selection. The sooner you begin the process, the more leisure you have to weigh options or make changes in your plans for the future.
An experienced Virginia trust and estates lawyer could guide you through the process, covering everything from financial planning to medical directives so that you can be prepared for whatever lies ahead. To schedule a consultation to learn more about how a trust and estate lawyer could help in your situation, call now.