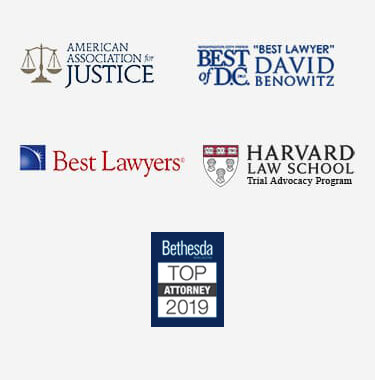 Maryland Green Card Lawyer
The immediate goal of many people around the world is to obtain permanent legal status in the United States. If a person completes a lengthy and complex application process, they may become a lawful permanent resident, also known as holding a Green Card.
However, the path to obtaining a Green Card is long and a mistake during any phase can result in a denial or even deportation. People who are currently living in the United States illegally may have a path to legal residency through their family or occupation. Others may apply while staying in their home countries through the U.S. Embassy or Consulate.
In either event, a Maryland Green Card lawyer could help non-citizens to obtain lawful permanent resident status. A seasoned immigration attorney could help you to determine if you are eligible depending upon where you currently live, the citizenship status of your relatives, and any occupational skills that may give you preferred status.
Applying While Already in the United States
The United States has the ability to remove (deport) any non-citizen for cause or undocumented person residing in the country. However, the deportation process can cease if the target of the case is in the process of applying for a Green Card. Still, people must fit into specific criteria to be able to apply for a Green Card while present in the United States.
The process of applying for a Green Card within the U.S. is known as a request for an adjustment of status. To qualify, a person must typically have an immediate family member who is already an American citizen. The categories here are:
Spouses of U.S. citizens
Unmarried children of U.S. citizens who are under the age of 21
Parents of U.S. citizens when they are at least 21
Other options for family connections that may allow a person to adjust their status include being a fiancé(e) of a citizen who entered with a K-1 visa, being a family member of a lawful permanent resident or being the widow of a former U.S. citizen.
If a person does not qualify under the family category, they may ask for a Green Card as a foreign worker. However, the number of these Green Cards is limited and the foreign worker must have maintained lawful status throughout their time in the U.S. A Maryland Green Card lawyer could help individuals to examine their situation and to choose a path to lawful status that fits their needs.
Applying While Outside the Country
People who are not currently in the United States cannot directly file paperwork with the U.S. Citizenship and Immigration Services (USCIS). Instead, they must wait for an approved petition filed by the U.S. citizen or lawful permanent resident family member or U.S. employer and then file an application with the U.S. Embassy or Consulate operating in their country of origin for an immigrant visa. All the same qualifications that will make a person eligible to change their status while in the U.S. apply to consular applications.
The process begins with a person in the U.S. filing a Form I-130, a petition for an alien relative if the Green Card application is based on a family relationship. Likewise, an employer looking to bring a person to the U.S. to work for them must file Form I-140. These are simply the most popular means to obtain a Green Card. Other humanitarian issues or religious exemptions may grant a person legal status. A Green Card lawyer in Maryland could help individuals living overseas to take the steps necessary to pursue applications through their local consulates.
A Maryland Green Card Attorney Could Help You
It is vital that all non-citizens remain aware of their immigration status. This can include taking steps to change their status to be a lawful permanent resident while in the country without status. Obtaining a Green Card can put a person's mind at ease as they will be able to live and work legally anywhere in the country. However, it is essential that applicants obtain their status properly to avoid any subsequent deportation proceedings.
A Maryland Green Card lawyer could help you whether you are in the country or abroad to navigate the Green Card process. They can help you determine if you are eligible and to identify a proper path forward, and to complete the paperwork in a timely and correct manner. Contact a lawyer today to learn more about the Green Card process.